how to filter by basemodel (resolved)
I want to filter only chekpoint by the base model,
I didn't see any option to do that or filter in the quick search
Hi, if you want to use filter in quick search, just type:

t:checkpoint

Which means:

type:checkpoint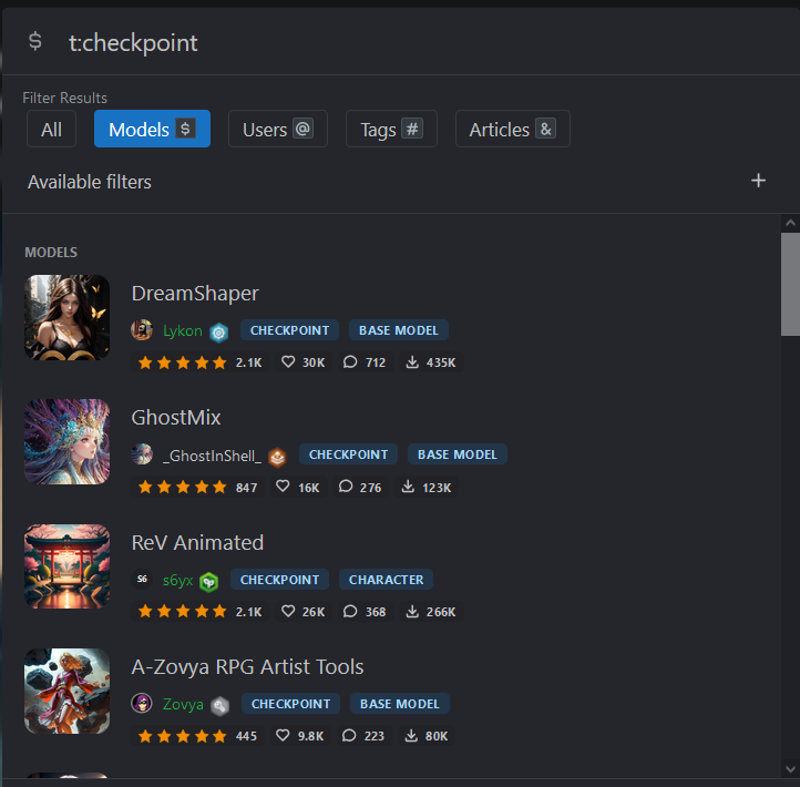 This will show you only checkpoint models. But quick search is still pretty limited thing and you can't browse too deep.

There is also an option "available filters" tip.
If I'm not misunderstanding you this is a clear option in the filters on the right when you are on the model page. Just choose checkpoint and the base model you are interested in and you are good to go.
If you want to combine it with a specific search term just search first and then filter.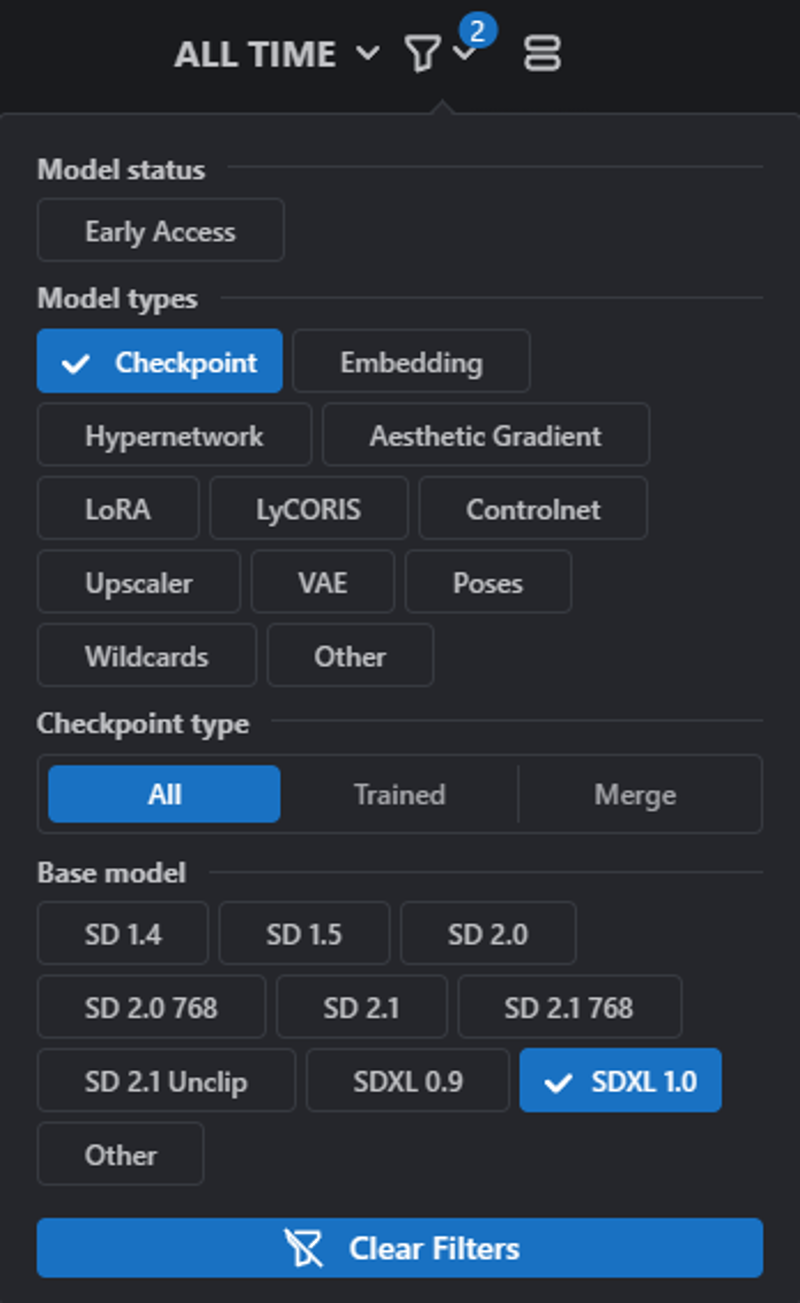 so the think I missed
We have to click on "Explore all models" then the filter that StickyRicky show will be available without doing a research
Your answer