About FluffyRock Model (Caution! Furry and NSFW (Maybe ._. ))
Hi. First of all, you need to download an additional yaml (config) file from model page. It can be done here: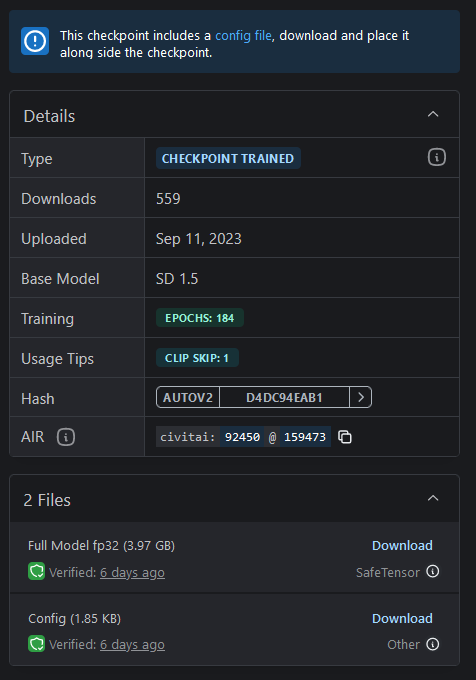 "2 Files" tab under model info section.

Then just place it in the same folder, where your models are stored. Stable Diffusion - models -> Stable Diffusion.

In second step you'll need to install CFG Rescale extension. Author did not mentioned anything about its settings, so, just install it. If you'll face any problems - try to change CFG Rescale settings, you can access those via txt2img, "CFG Rescale" tag under generation settings.

And now, you're ready to go. At least i've not done any other steps. Always read description from authors.
Your answer