When using some models, the final picture looks like this
Tell me what could be the reason. Video card GTX 1650 4Gb
i5-11400, 32 Gb, SSD M2 250Gb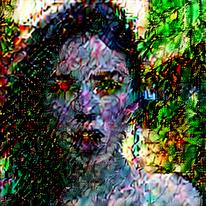 What prompts have you used? lora? A sampler?
I had a similar problem with using the DPM FAST sampler, as well as with the heavy weight of the lora anime on a realistic model and vice versa
Could be a VAE problem - either you are using a wrong one for your model or you have none selected while you need to have it.
Sampler Euler, DPM+2m KARrAS, model Nightvision, Colossus... Lora no used, in other models no problem...
Your answer