Quick note before we get started
English isn't my first language. so there might be some funny writing in this guide. My apologises for that. also, I'm still learning about AI stuff and all of that so if you have a question, I might be unable to answer. my apologises for that. oh yeah another thing, This is my first guide so it's probably not the best. anyways, let's do this :D
TOOLS TO USE
SHOVING YOUR IMAGE INTO IMG2IMG IN STABLE DIFFUSION
so, I assume you've already generated the image you wish to animate. if ya haven't, generate it and make sure that the eyes are open on the image. anyways, send your generated image to IMG2IMG. now add the Eye Opening Controller loRA to the prompt and make sure the loRA weight is set to 1 for the first blinking frame. now scroll down and set the CFG Scale to 7 and the denoising strength to 0.7 (feel free to experiment with different values) and make sure that the seed is the same as your original image.

after you've generated your first blinking frame, do it again 2 times. but this time change the Eye Opening Controller loRA weight to 2 for your second blinking frame and then 3 for the last one.
Quick tip when generating your blinking frames
If you have an eye color in your prompt, remove it to avoid the eyes not closing fully
TURNING YOUR IMAGES INTO A GIF WITH EZGIF
now that you've created your frames, it's time to turn them into a gif! so, go to EzGif and drag and drop your frames into the box thing on the website (before you do that, I recommend renaming each frame with numbers) and then click the "Upload and make a GIF!" button.
after that, copy the blinking frames and put them at the end in this order to make the gif loop

also, feel free to copy the first frame a few times to make the frame rate somewhat better. anyways, play with the "Delay time" (I recommend setting it to 12) and then click the "Make a GIF!" button and then download your gif by clicking the "save" button
now that you've made your gif, it should look somewhat like this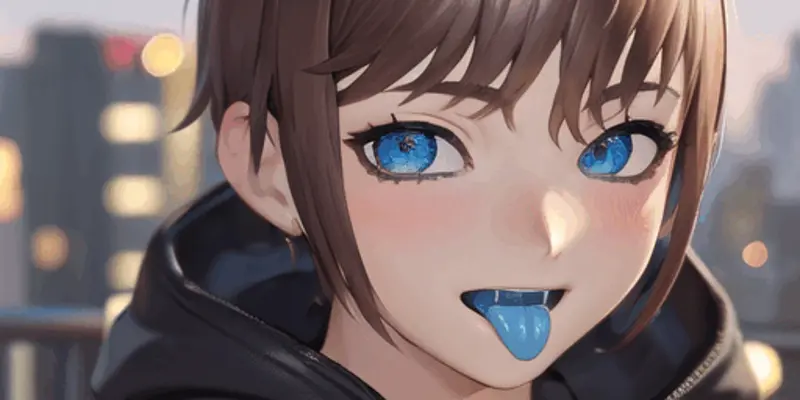 ...
BUT we can make it look even better with FlowFrames!
IMPROVING YOUR GIF WITH FLOWFRAMES (OPTIONAL BUT RECOMMENDED)
so, Download FlowFrames and then install it. after that, Fire it up and go to the "Interpolation" tab. Now pick your "Interpolation AI", AI Model and set the Output mode to "Animated GIF". now click the "Browse (Video)" button and select your gif and then click the "Interpolate!" button and give it some time.
The result should look somewhat like this.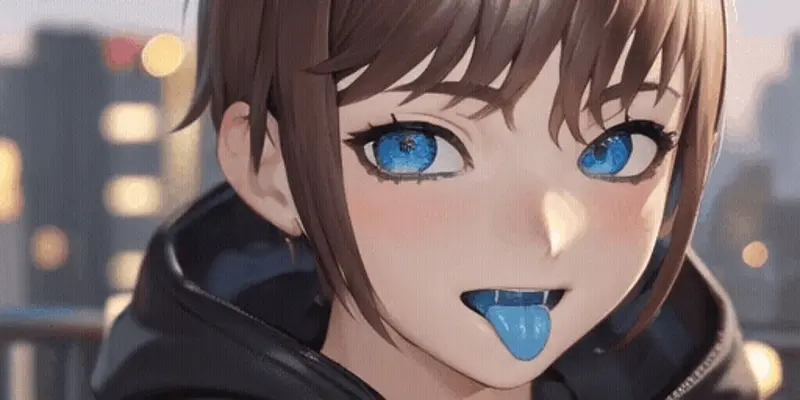 Feel free to play around with the other settings if you're unhappy with the result
And you're done!
That's it! You did it! (if you were following along haha)
Feel free to ask questions and stuff! :D