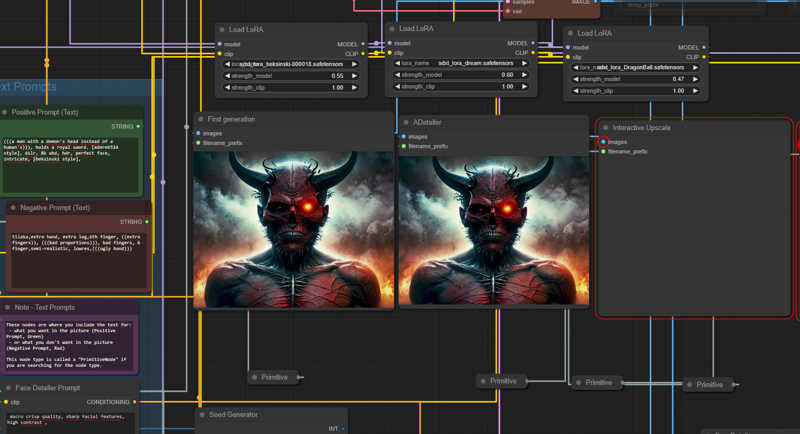 In this WF i use 3 LORAs to generation SDXL images and one to ADetailer.
In addition, I turn on Iteractive Upscale if necessary (but it takes a bit long on my GPU).
I only enlarge successful images, then press ctrl+m on the zoom nod.
The more important elements have their description in the window.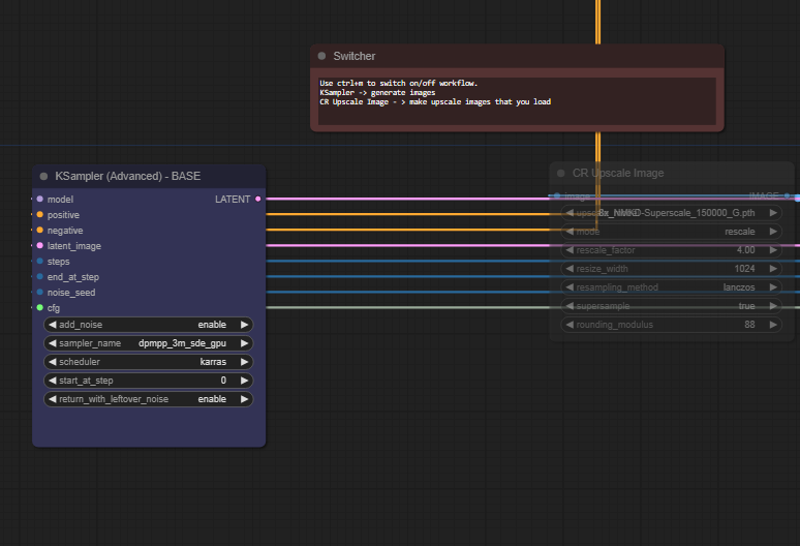 Remember to catch up with the missing nods and to update the comfyui and all the elements.
Enjoy. If you have any questions, do not hesitate to contact us!