Two new additions to the AegisFlow workflow suite, Faces and Mask FX!
First up, Faces:
Faces is a face detailing workflow that allows you to arbitrarily chain nodegroups to effect subtle changes to your character's faces. It accepts inputs from other workflows, and will auto-name based on filesnames pasted in from Aegisflow (and can be adapted to your own workflows). Or, type in your own filename and add on a 6-character Unique ID to keep your generations organized but separate.
Finally, perform a simple upscale operation as part of the flow, or disable it entirely.

Two easy rewires later (notes tell you how) and you've chained a new FaceDetailer for specific fixing of problem areas.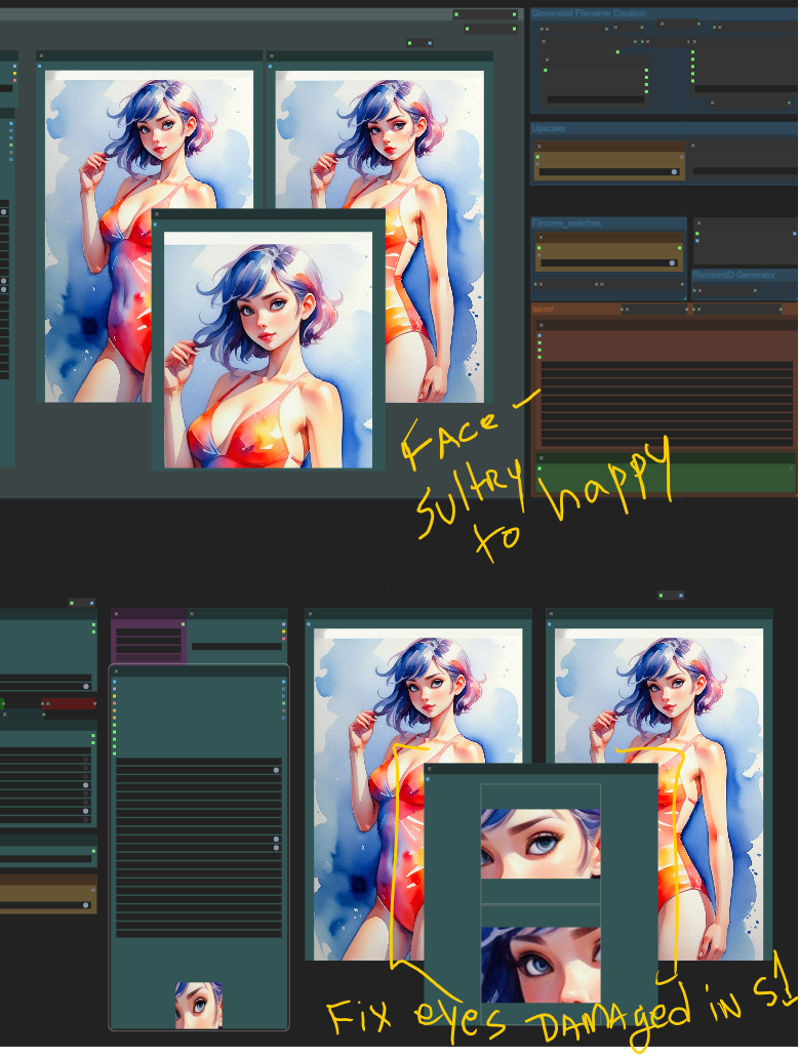 MaskFX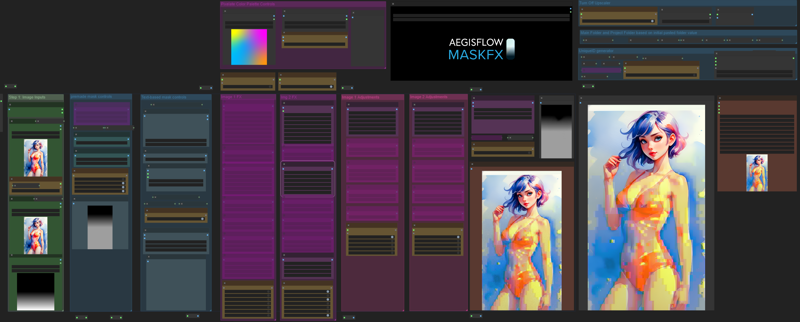 ...takes an input from other workflows (like here) or loads the image of your choice and allows you to create new masks, use premade masks, or use a text prompt to define a mask, and then combines them (or not; your choice) to run FX on those parts of the mask. Here, we're using a new color palette in the pixelate filter, and other effects, to create a composite image.
Chained Operations using Template Versions of the Workflows