Automatic1111 and ComfyUI both are user interface of stable diffusion.
Many people were scared by ComfyUI graph and stay at Automatic1111 , in fact comfyUI workflow is easy to understand.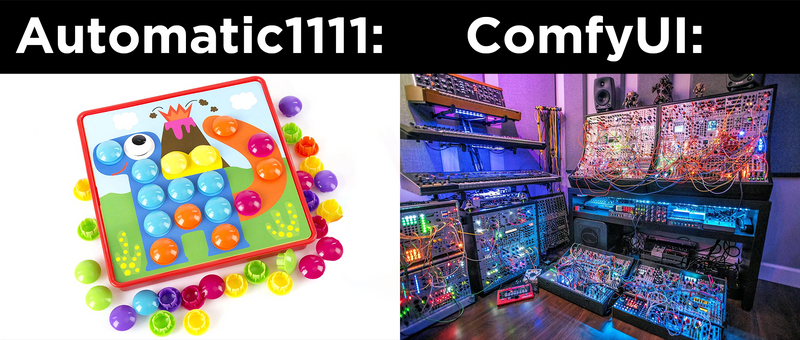 .
Here is a Beginner Guide introduced Stable Diffusion theory. Once grasped, you can understand any ComfyUI tutorials.
I spent one day to shift from automatic1111 to comfyUI, . ComfyUi is Excellent for making animation as it consume less VRAM, can easily work on very complicated animation.