I just found out that there is an article area today, so I thought about it and wrote something casually. These are all techniques that I couldn't think of myself, so please don't laugh at me.
今天才发现有文章区,想了想随便写点东西。都是我自己没有办法才想到的技巧,还请不要见笑。
First of all, my data set never removes the background
首先,我的数据集,是从不去掉背景的
In themselves, they can increase the fit with the characters, and the most important point is that if your ps skills are insufficient, it is likely that the ai will learn things that it should not learn.
本身他们可以增加与人物的契合度,而且最关键的一点是,如果你的ps技术不足,很可能让ai学到不该学会的东西。
In addition, occasionally there are some pictures with a gradient background, but since I use a cheap monitor, I didn't find any traces left on the picture when I processed the watermarke,Such as the color in the picture below,please watch carefully
另外,偶尔会有一些图片的背景是渐变的,但是由于我的闲鱼二手显示器,所以处理水印时,没有发现在图片上留下了痕迹,比如下图的颜色,请仔细观看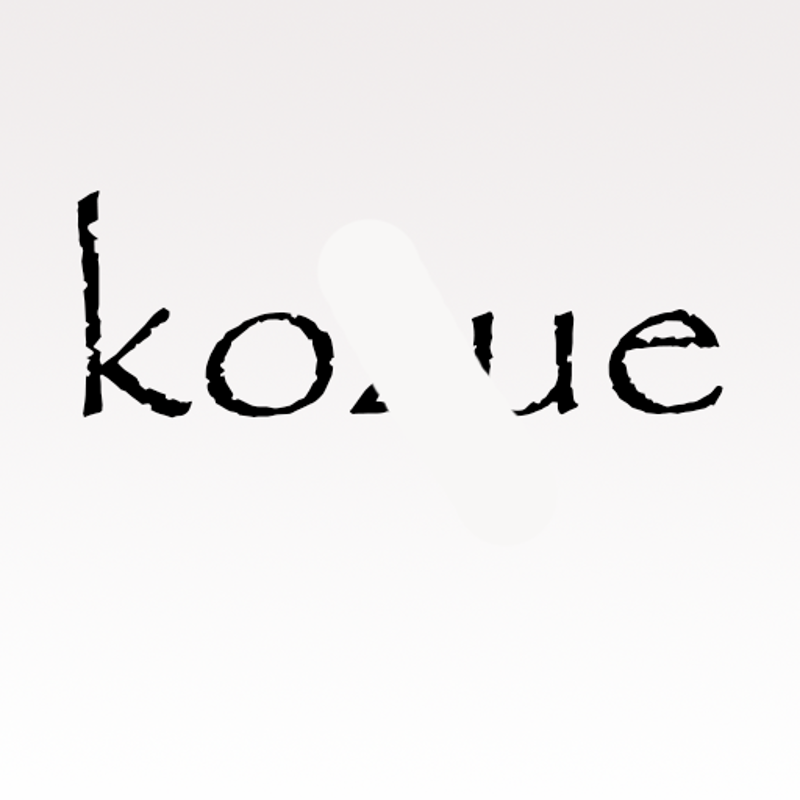 Hateful thing is that AI often learns this weird stuff faster than you want it to learn
比较艹淡的是,ai学这种东西往往比你想让学的东西还快……
At this time, rather than smearing it out, I am more used to selecting some objects that AI can recognize for covering, such as the white frame mosaic used by some other creators
这种时候,比起涂掉,我更习惯于选择某些ai能够识别的物体进行遮盖,比如某些其他朋友使用的白框马赛克之类的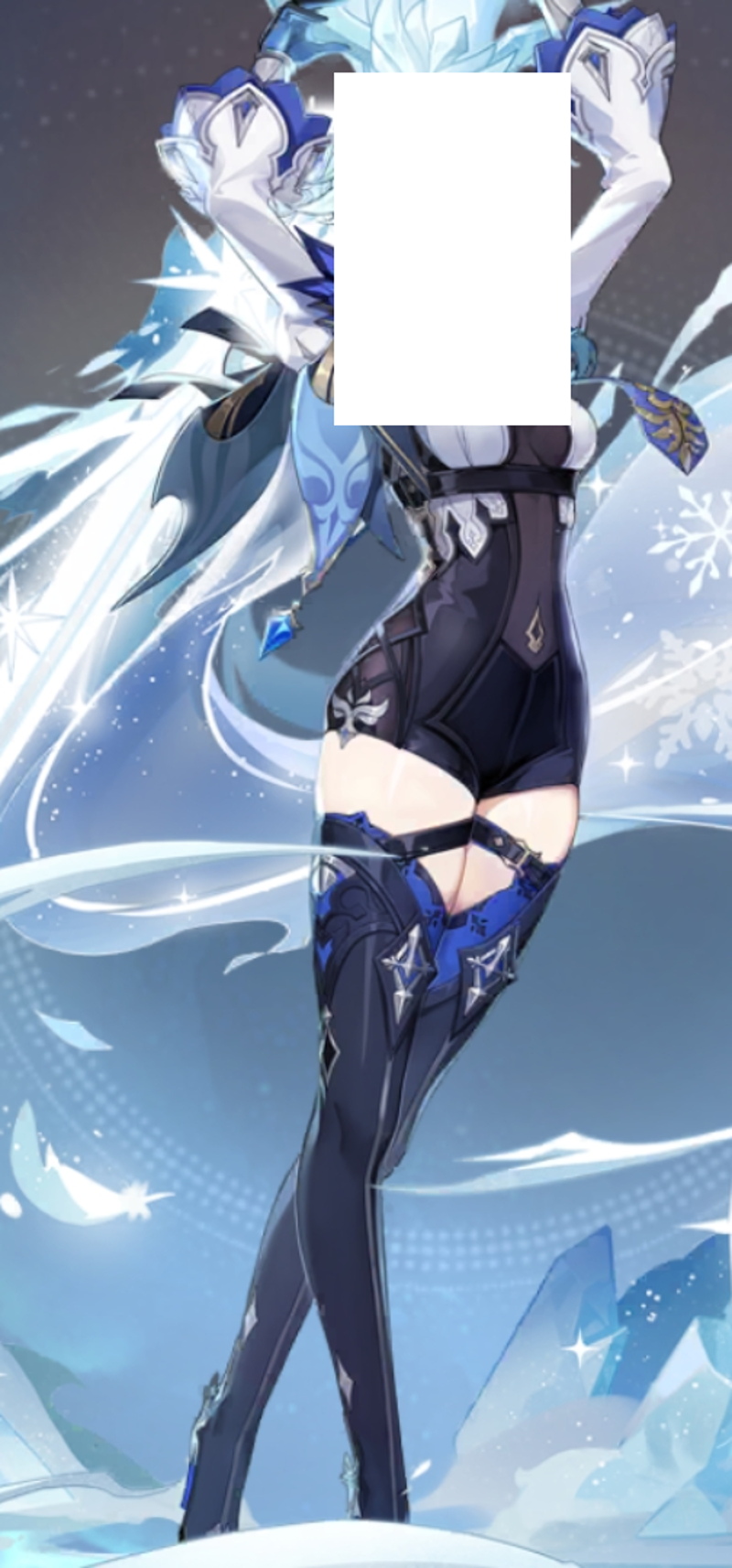 However, this thing is usually not recognized well, you need to add tags manually, and this kind of tag is sometimes like an easter egg, maybe some unlucky guy will trigger it accidentally, who knows?Most importantly, if you use too much of an item, even if you don't use the tag, it may appear with the picture
但是,这玩意通常被识别的并不好,需要你手动添加tag,而且这种tag有时就像彩蛋,没准哪个倒霉蛋儿不小心就给触发了,谁知道呢,最重要的是,如果你使用一种物品过多,就算你不使用tag,它也有可能会跟随图片出现
At this time, I will use some objects that are easier to be recognized by AI and will not make the picture too obtrusive to cover the watermark
这时候,我会使用一些更容易被ai识别,而且不会让图片太突兀的物体来覆盖水印
like... heart
比如……爱心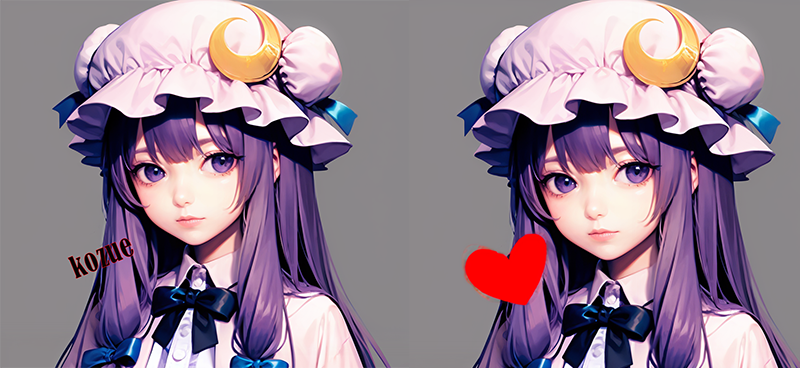 and…speech bubble
还有……对话框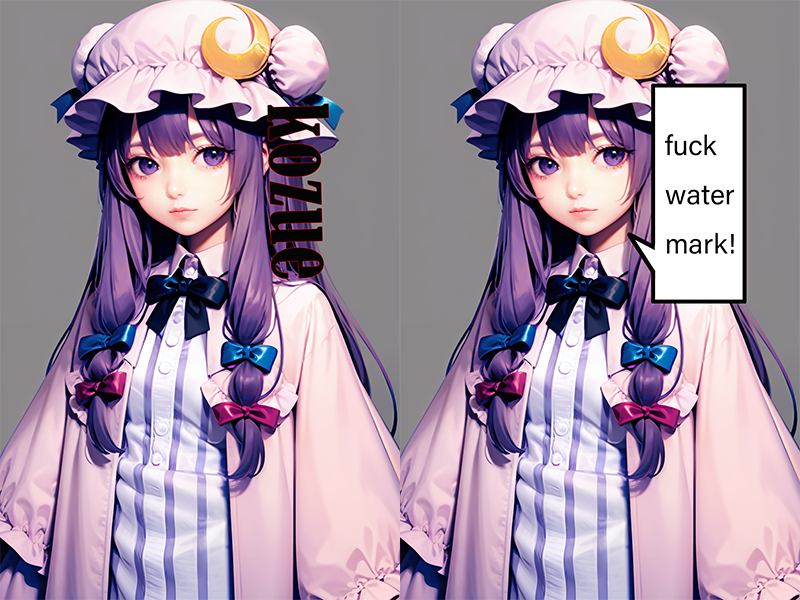 In short, in my lora, I have added fish...chibi cat...flowers...band-aid, etc. The most important point is that it matches the content of the picture and does not repeat it many times in your data set
总之,在我的lora里,我添加过鱼……chibi猫……鲜花……创口贴等等,最重要的一点,它便于ai识别,和图片内容吻合且不要在你的数据集里重复多次
This method can also remove many objects that you don't want AI to learn, but appear too many times and have complex patterns.
So,write something casually for a while, and see you later.
这个办法还可以去掉很多你不希望ai学习,但是出现次数过多,图案复杂的物体。
总之,一时随便写点,有缘再见。
OH,yes,maybe you can ask,me,the cover's large watermark can remove use what method?
Just turn off the layers.
哦,对了,你可能问我那怎么删掉封面那种脸上的大水印呢。
关掉图层就好了……