There are women, men, anime, porn and porno², some foodporn, fantasy, more porn³, horses with giant cocks, and whatnot.
But where are the everyday things that surround us? Hoover, fridge...
But to explain my search a little more specifically:
I need checkpoints or LORAs for spices, seeds, leaves, simply ingredients for food, alcoholic beverages and garden plantings. Is there even such a thing?
For food, I only find standard fancy American food, not to mention only burgers and standard pizza, and Asian food. Where is the rest of the world represented. Who eats only burgers and roast duck?
Where is sauerkraut, roast, potatoes, pasta (Italian!), meatballs, dumplings, sausage, red cabbage, just a salad, cevapcici, roast venison, roulades, pelmeni, peas and carrots, imperial vegetables (cauliflower, broccoli, and carrots), where is chili con carne, and so on and so forth.... where are the scary English dishes (fish and chips) :(
xD
You'd think most of them just want to jerk off and forget about the food.

Addendum:
In the meantime, I was so desperate that I tried to generate caraway images on another platform (Pixai), because I had to test something else on automatic1111, and spices are unknown there too: I tried banana brown, edges light brown.
It did not work. xD
AI can't always be outwitted?
Update:
I have taken the plunge to create a LORA.
I "organised" 27 images ;) and first created them with anime tags. Later again with diffusion tags.
At the moment I'm testing diffusion tags excessively, but I'm not very satisfied.
The image here is the FIRST result with anime tags. I have a feeling that the type of tags has an influence? In terms of the quality of the image.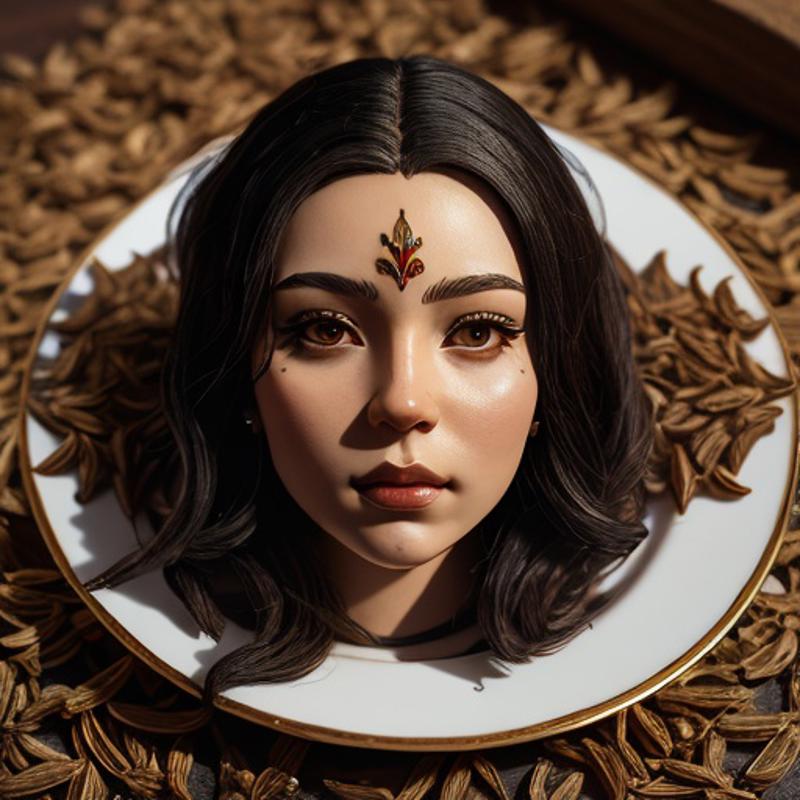 Picture No.2 is created with diffusion tags. At the moment the most "interesting" result.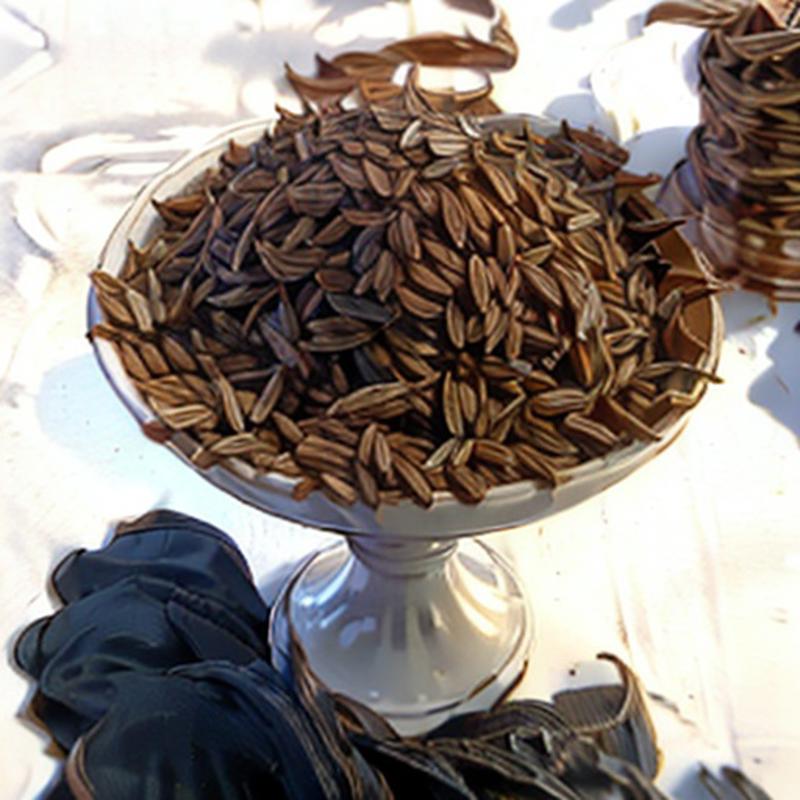 The most disgusting thing was a bowl of caraway soup.