richyrichMix-v2.fp16
Recommend using vae 840k
A model merge mix of a few models I like to use.
Recommended to use "NAI style" tagging prompts like 1girl, solo, seiza, arms behind head, etc.
I merged them with SuperMerger extension one at time on top of the previous:
Start Sardonyx
+0.25 Hassaku
+0.4 CoffeeNSFW
+0.4 Yotta Mix
+0.4 matureMILF-mix
This mix works well with LoRAs, see the last few samples!
My settings: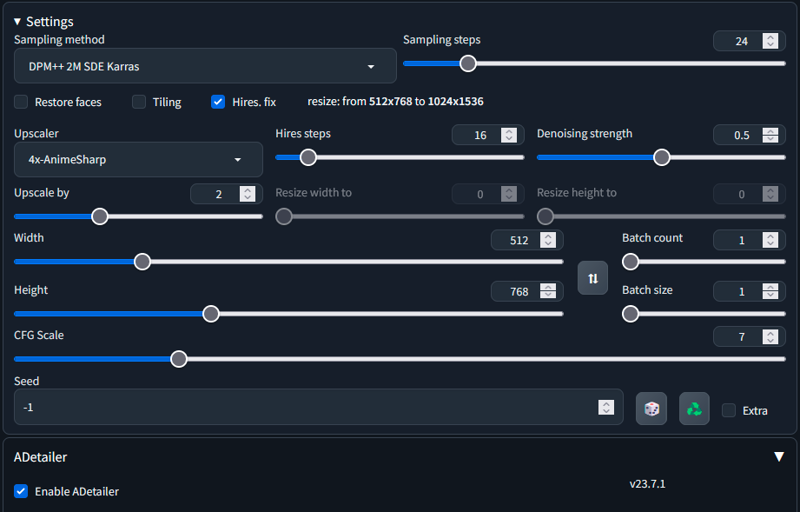 Lower the Upscale by value if you have VRAM issues, or uncheck Hires. fix checkbox
4x-AnimeSharp upscaler
ADetailer extension
Directory of all my Resources
Open to requests