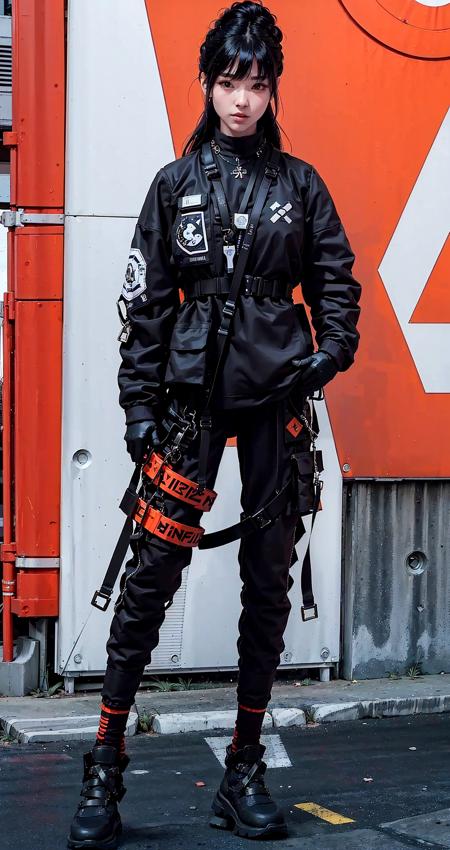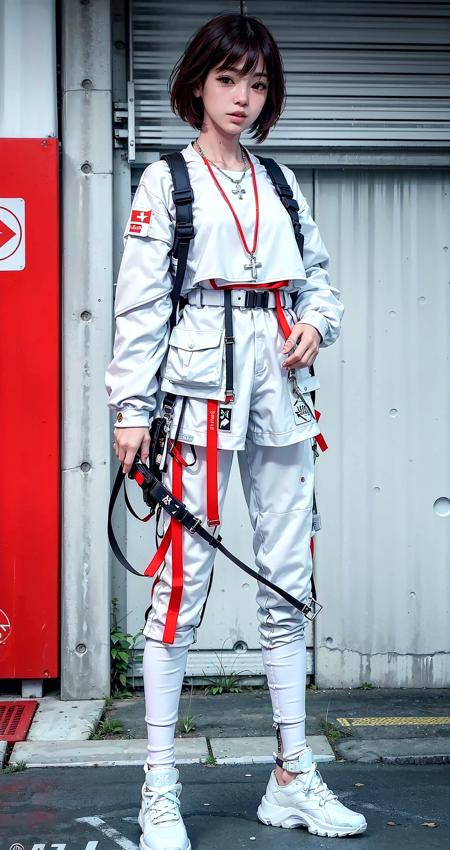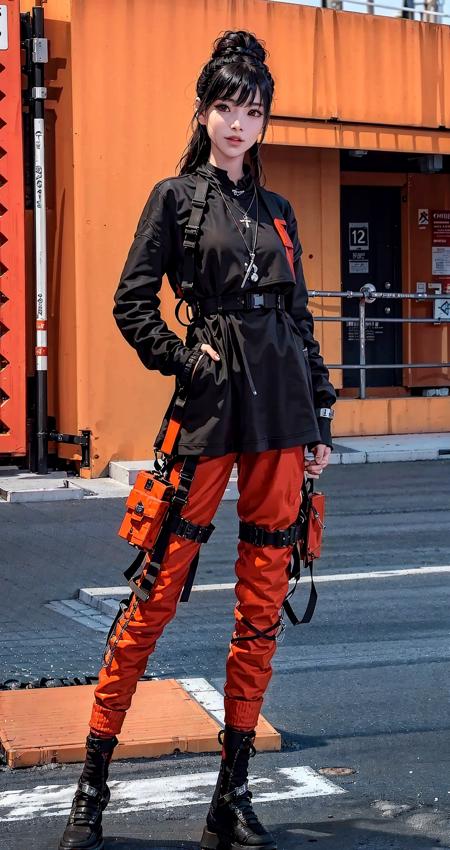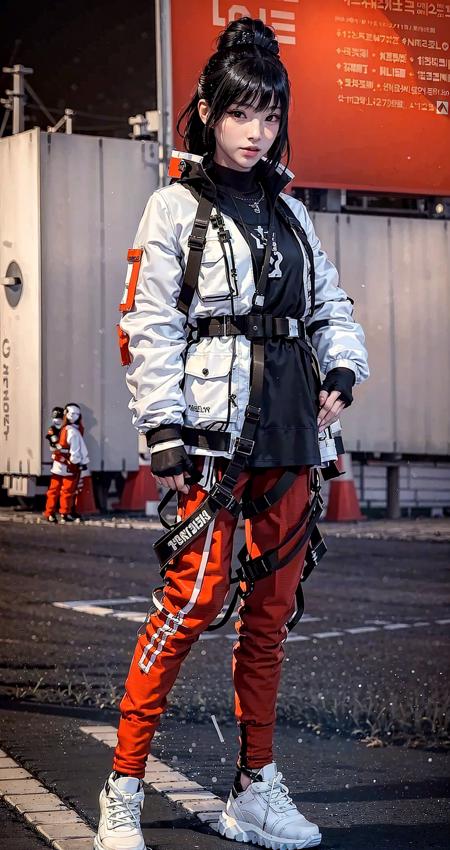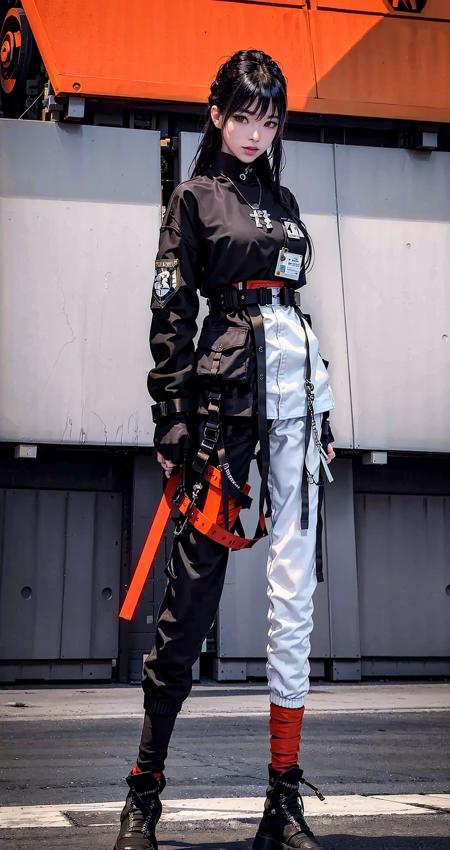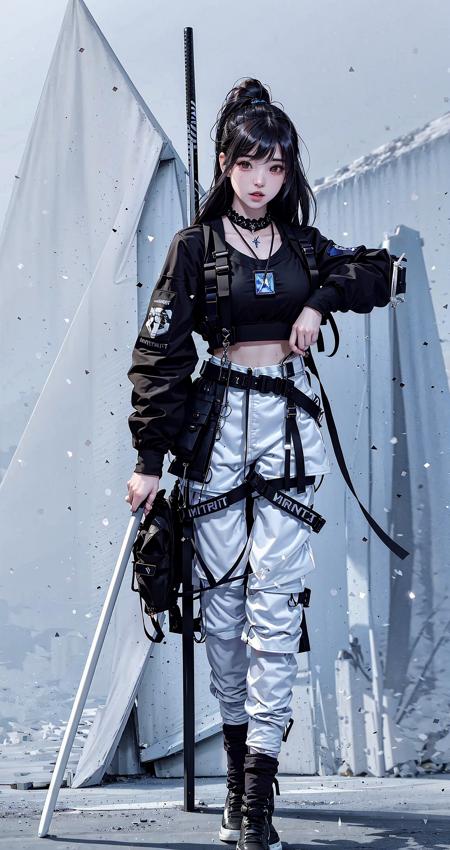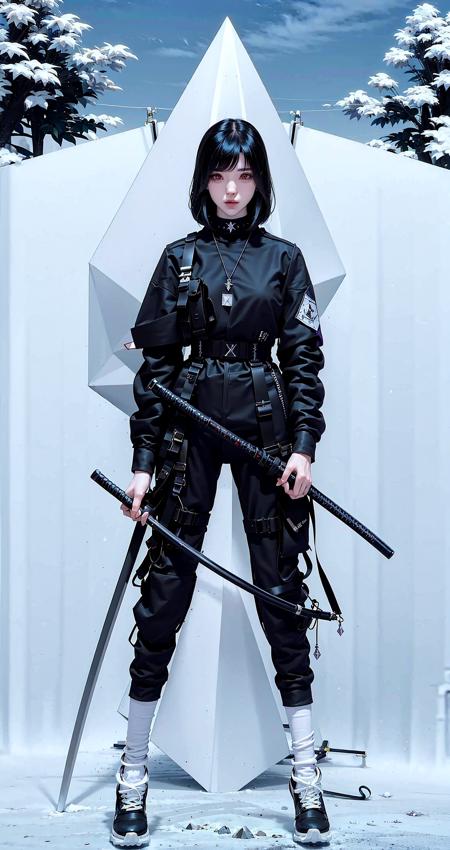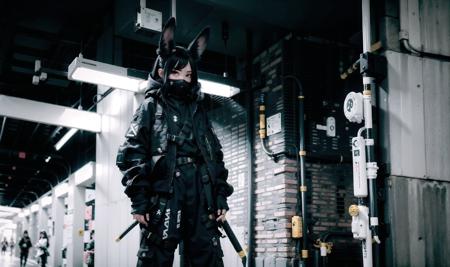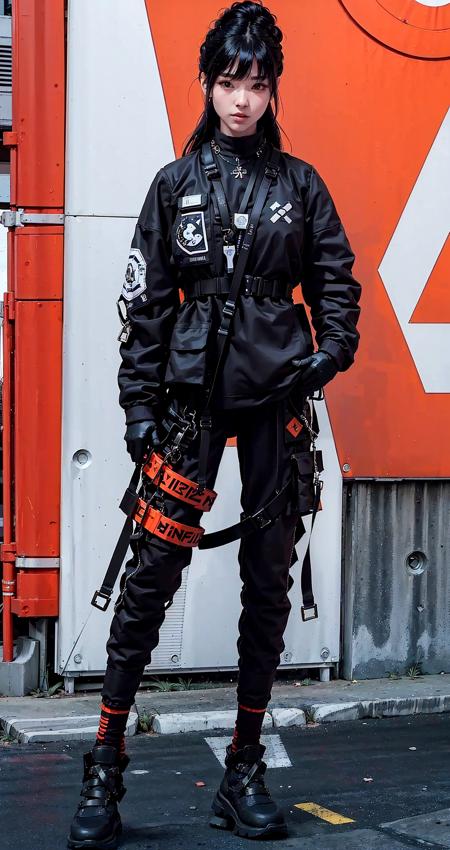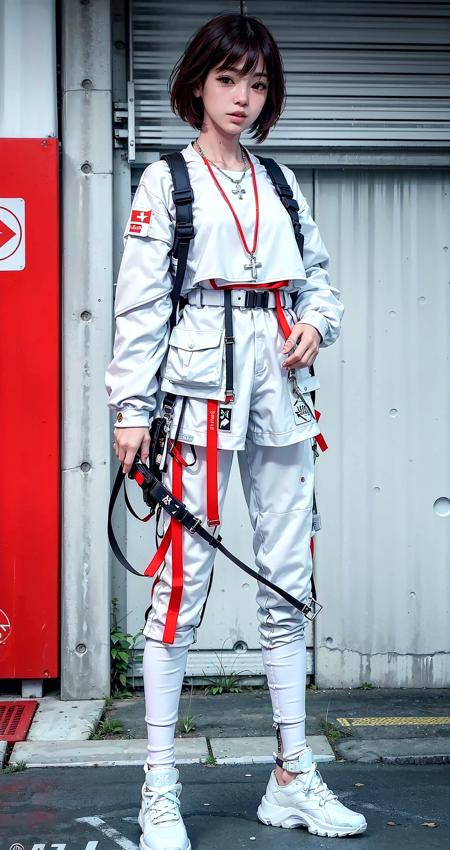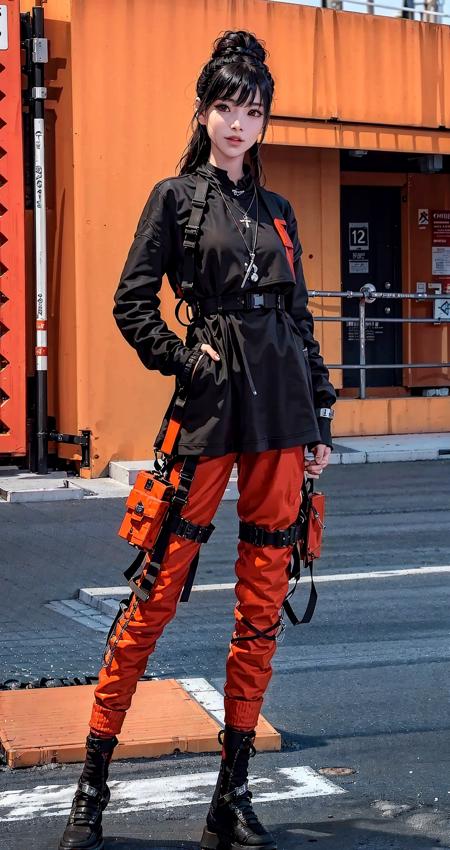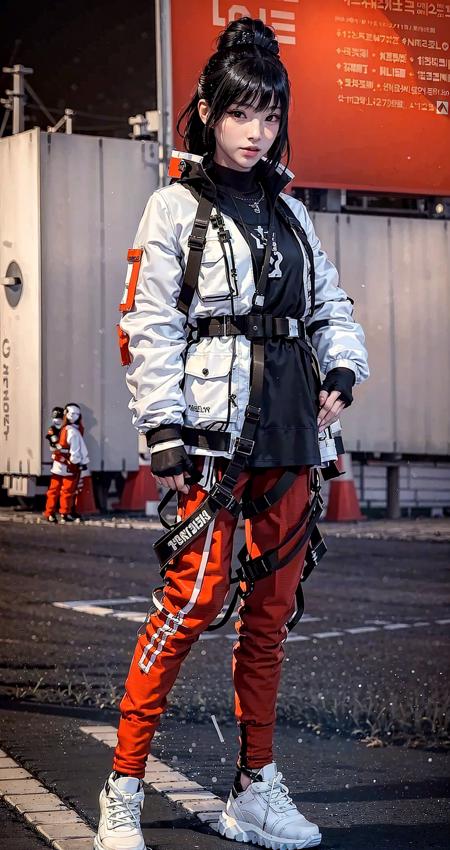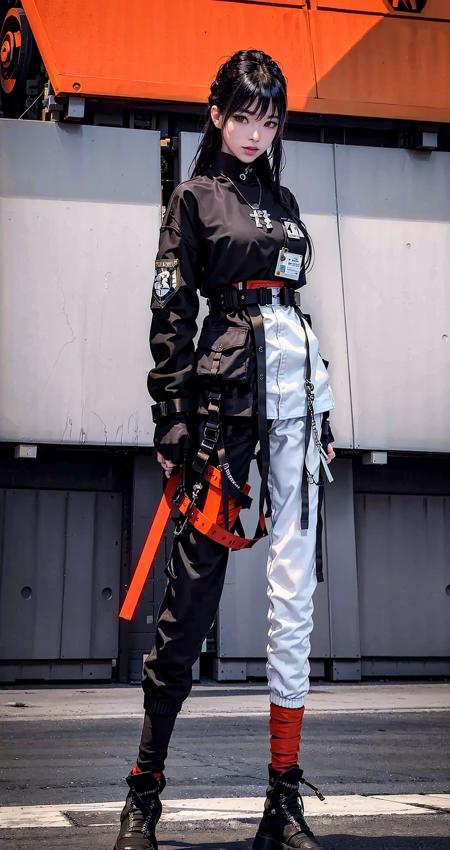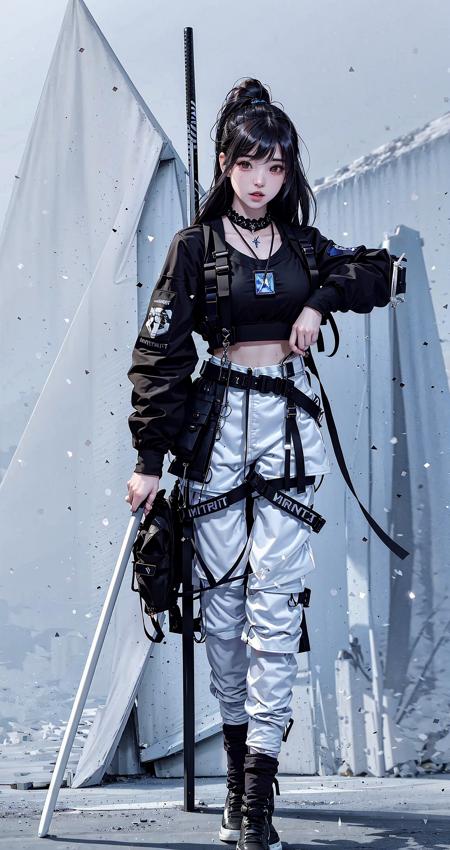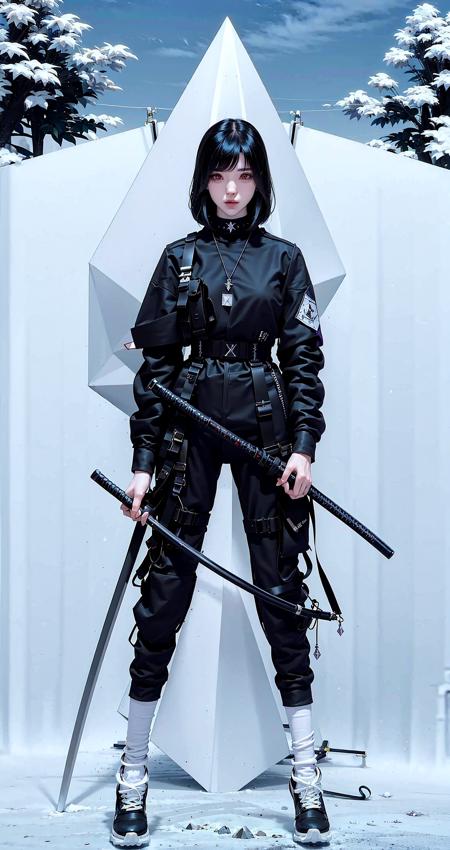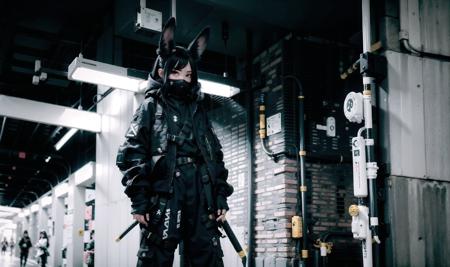 😉 If you got some beautiful image by using UrbanSamurai, plz share them on Review or Comment! Thx!
如果你使用城市武士Lora生成了漂亮的圖,歡迎在評價中展示!感謝!
NEW V0.14
!!
Key prompt: urbansamurai, techwear
Negative prompt: ((mask))
(v0.14)
DESCRIPTION
This LoRA can dress characters in "Techwear" style clothing, and works well on most 2D, 2.5D, and live-action models. Suitable for full body figure.
LoRA:
<lora:urbansamurai_v0.3:1>
Tag:
techwear jacket

with buckle and tape

black cap and mask

black gloves

tactical vest

*holding a katana (the effect is not good, it will be improved in subsequent versions)
Practices
(v0.2)
Key Prompt:
fullbody

black techwear jacket and orange trousers with buckle and tape

<lora:urbansamurai_v0.3:0.8>
MORE
歡迎朋友們加我微信交流:artist3yehe
Reach me on Twitter if you wish to contribute to improving this mod, Thx!