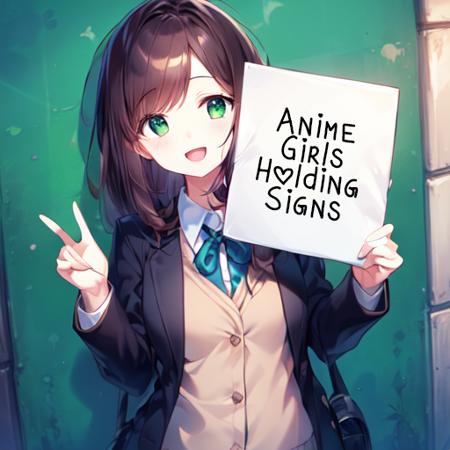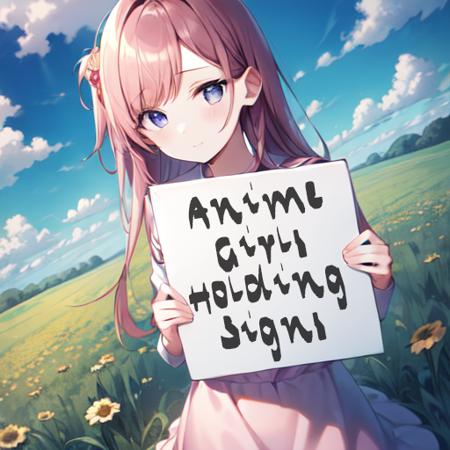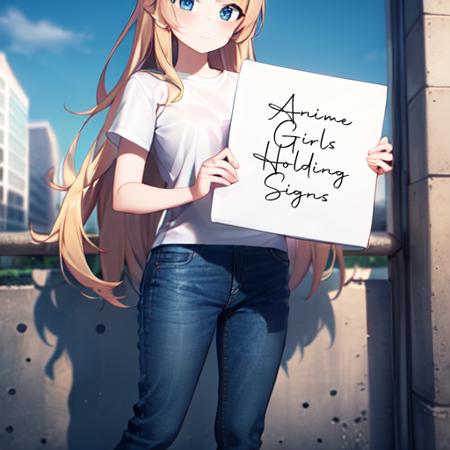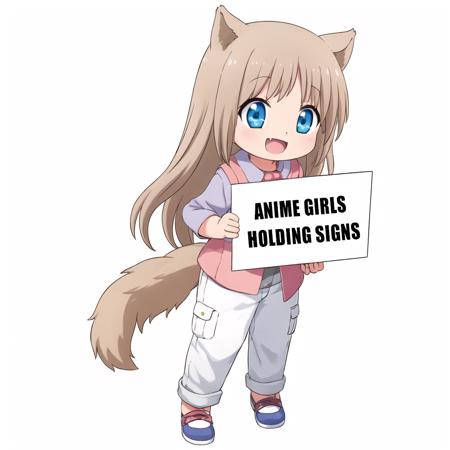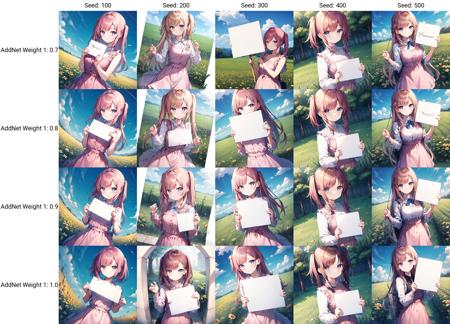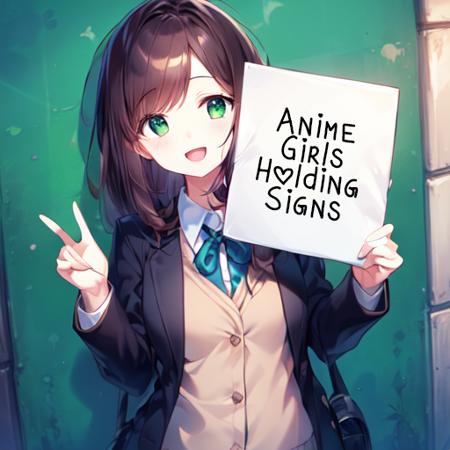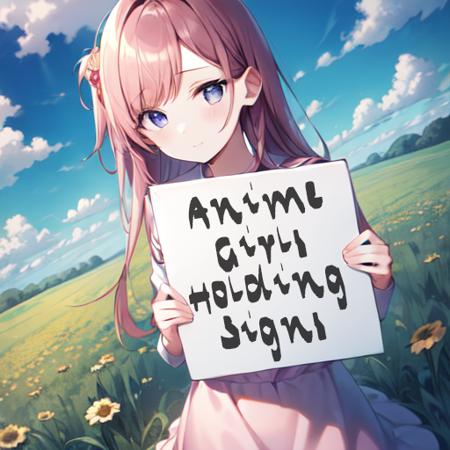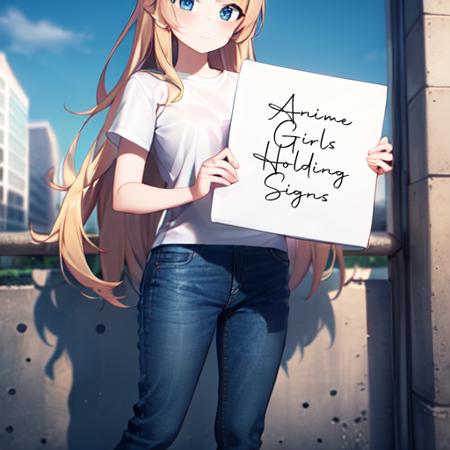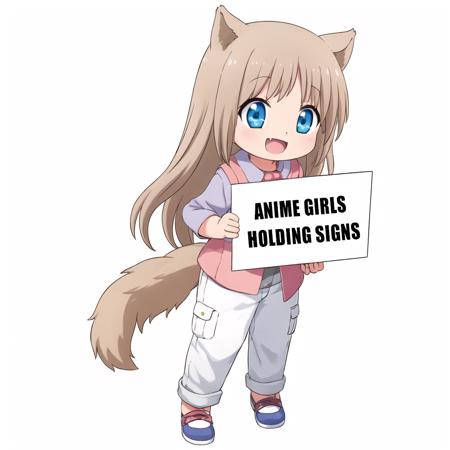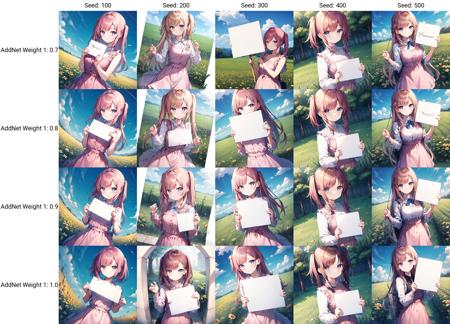 Anime girls holding signs, for all your low effort meme needs.
Many models are capable of producing 'holding sign' images, but this LoRA pushes generations toward larger white placards that are easy to edit text onto.
This LoRA works well between 0.5 and 1.0.
The trigger word is 'Holding_Sign'.
It is recommended to add 'text' and 'writing' to negative prompt. This LoRA was trained only on blank white signs, but the model may interfere.
This LoRA was trained on a mix of realistic and anime stock images of people holding signs, as well as 'girl holding sign' meme templates.
At high weights it may make your character look slightly younger/more moe. I have done my best to minimize this, it was very strong in version 1 and 2) this is version 3, and much better). Please add appropriate tags to negative prompt to avoid this if you desire. I will try to reduce this further in future.