negative_hand Negative Embedding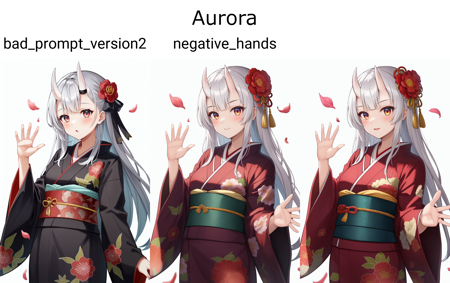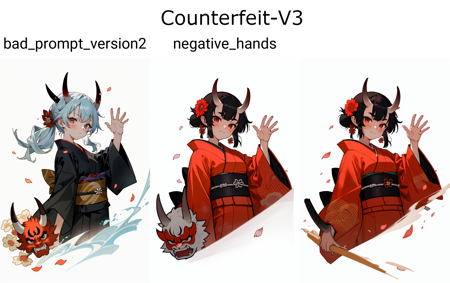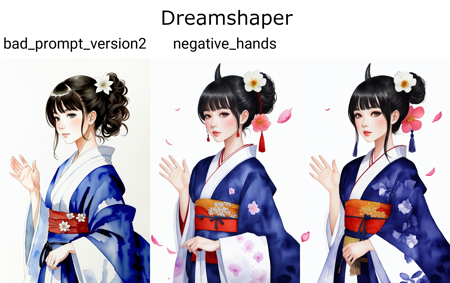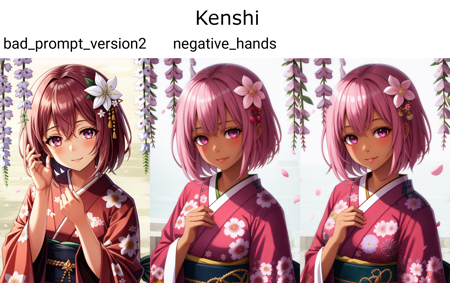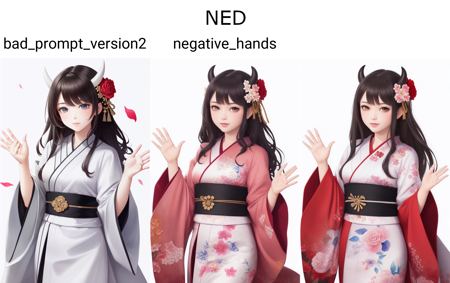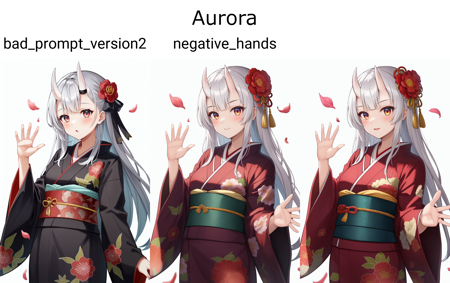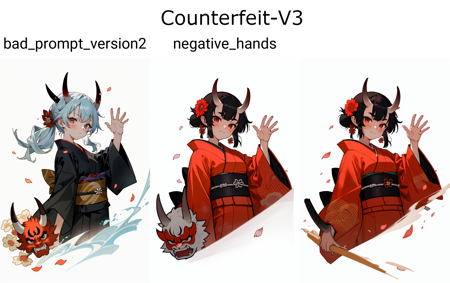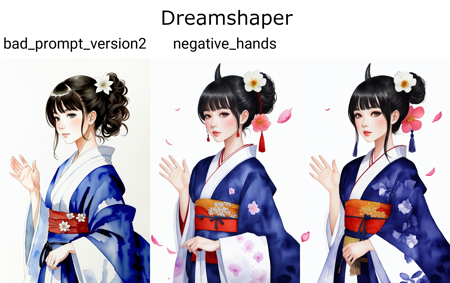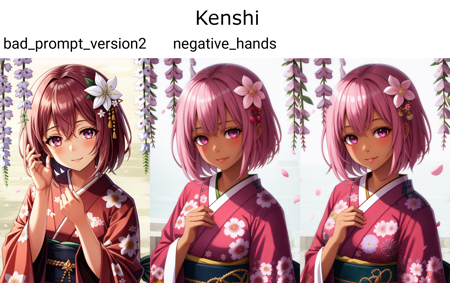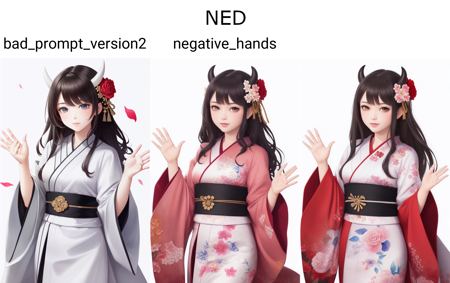 negative_hand Negative Embedding
Problem with Negative Embedding's
Currently, there are more and more negative embedding, while many are also very good and easy to use. However, almost all of them currently have a big problem... They change the main or initial artstyle of the used model. Best example would be my bad_prompt_version2 Negative Embedding. It helps enormously with the quality of an image, but drastically changes the artstyle of the model. That's not the point of it. For this reason, I have now trained my new Negative Embedding negative_hand!
An example of the issue:
So what is negative_hand?
negative_hand is supposed to fix the said issue. That means it should improve the quality of the image, but without changing the initial artstyle of the model.
Pro:
The artstyle of the model can be used without any problems and without possible artstyle changes.

The quality of the image and incorrect anatomy like hands are improved.
Con:
Since this embedding cannot drastically change the artstyle and composition of the image, not one hundred percent of any faulty anatomy can be improved.
Usage
To use this embedding you have to download the file aswell as drop it into the "\stable-diffusion-webui\embeddings" folder.
Please put the embedding in the negative prompt to get the right results!
For special negative tags such as "malformed sword", you still need to add them yourself. The negative embedding is trained on a basic skeleton for the negative prompt, which should provide a high-resolution image as a result.