Yae Miko | Realistic Genshin LORA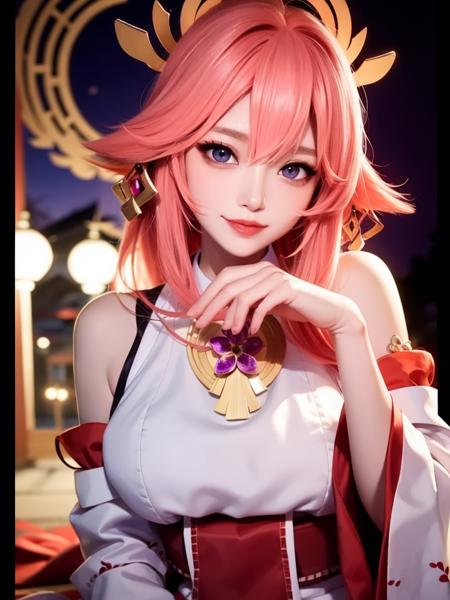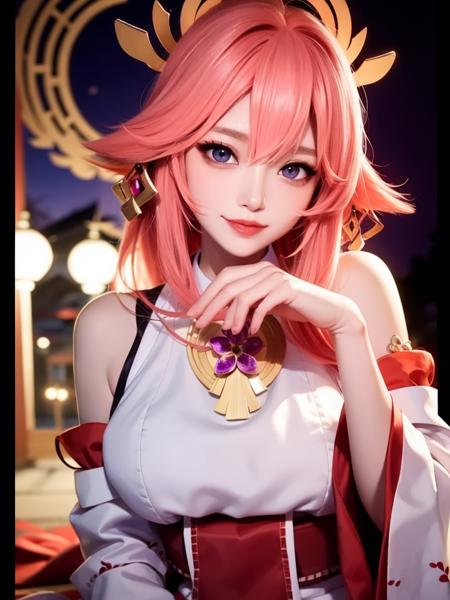 Realistic Yae Miko from Genshin Impact. All samples generate with Ulzzang-6500" embeddings, "vae-ft-mse-840000" VAE.
For everyone: I am not using the official lora loader, so you should use the additional-network webui plugin to use my lora setting.
Recommended weights for txt2img - 0.45-0.75, higher weights may cause bad face generate.
Update 23/3/1: I believe it's illegal if you made any works/Loras/Embeddings that using actual person's face without admission.
The Standard version working better only 1 lora model, will not missing characteristics, but sometimes will overfitting.
The Full version use bigger dataset and working better with other face lora model, but missing some of characteristics.
Thank you for downloading!
Please leave a image with comment if you like it, I would love to see.
If you see anyone selling images that generated by this model on pixiv or other platform please message me on twitter.
(Perfroms better when prompt includes 'yae_sakura' :] )