===================
About :
I'm starting to collect another type of item from the Worlds LoRAs that I create, this time its Potions & Poisons !
you can also contribute with your own given that you have all the details about the potion like the following example :
[Name: Vial of blood]--[World: Vampiric tech]--[Type: Potion]--[Price: 120C]--[About: Restore 20% of health to vampires ]
Note: "C" is the world's related currency , when determining the price of your Potion/Poison keep in mind that the price of the base health Potion is 100C, also factor in how common is the effect in that certain world.
for example a literal Blackhole in bottle might seem like super valuable elsewhere 🤯 but its cheap and common in world of Blackhole tech 🥱
===================
Shelves [23/40]
--
[Name: Smooth Criminal Potion]
[Ai Alchemist: Navimixu]--[@Original Post]
[World: Stealth Tech]--[Type: Potion]--[Price: 600C]
[About: After 5 minutes after drinking user with will be stat letting out pheromones that almost guarantee any persuasive, intimation, flirting attempts against the opposite sex.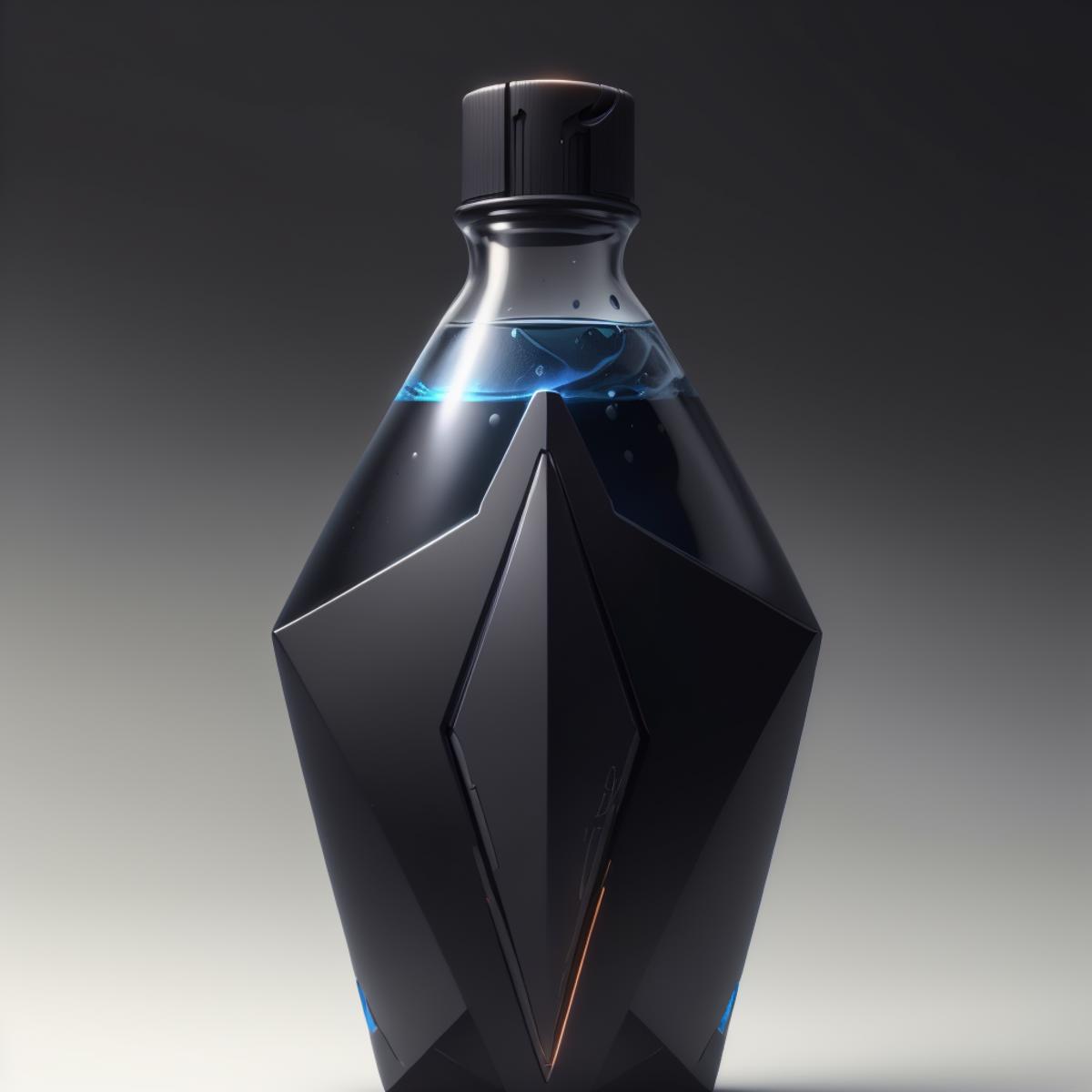 --[Precautions: Traveling through subspace lacerations is extremely dangerous and its effects unpredictable. The final destination is also never certain, therefore it is highly recommended that this potion is used only in desperate cases.]
--
[Name: Subspace Paradox Potion]
[Ai Alchemist: Sozutorn]--[@Original Post]
[World: Frag Reality]--[Type: Throwable]--[Price: 1900C]
[About: Throwable potion containing a special substance generated from the successful manipulation of the fragmentation of reality. This substance, upon contact with any type of surface, is able to abruptly distort the fabric of reality surrounding the zone of impact, tearing it apart and generating lacerations that let the user through into the subspace where it can travel at FTL speeds.]
--[Precautions: Traveling through subspace lacerations is extremely dangerous and its effects unpredictable. The final destination is also never certain, therefore it is highly recommended that this potion is used only in desperate cases.]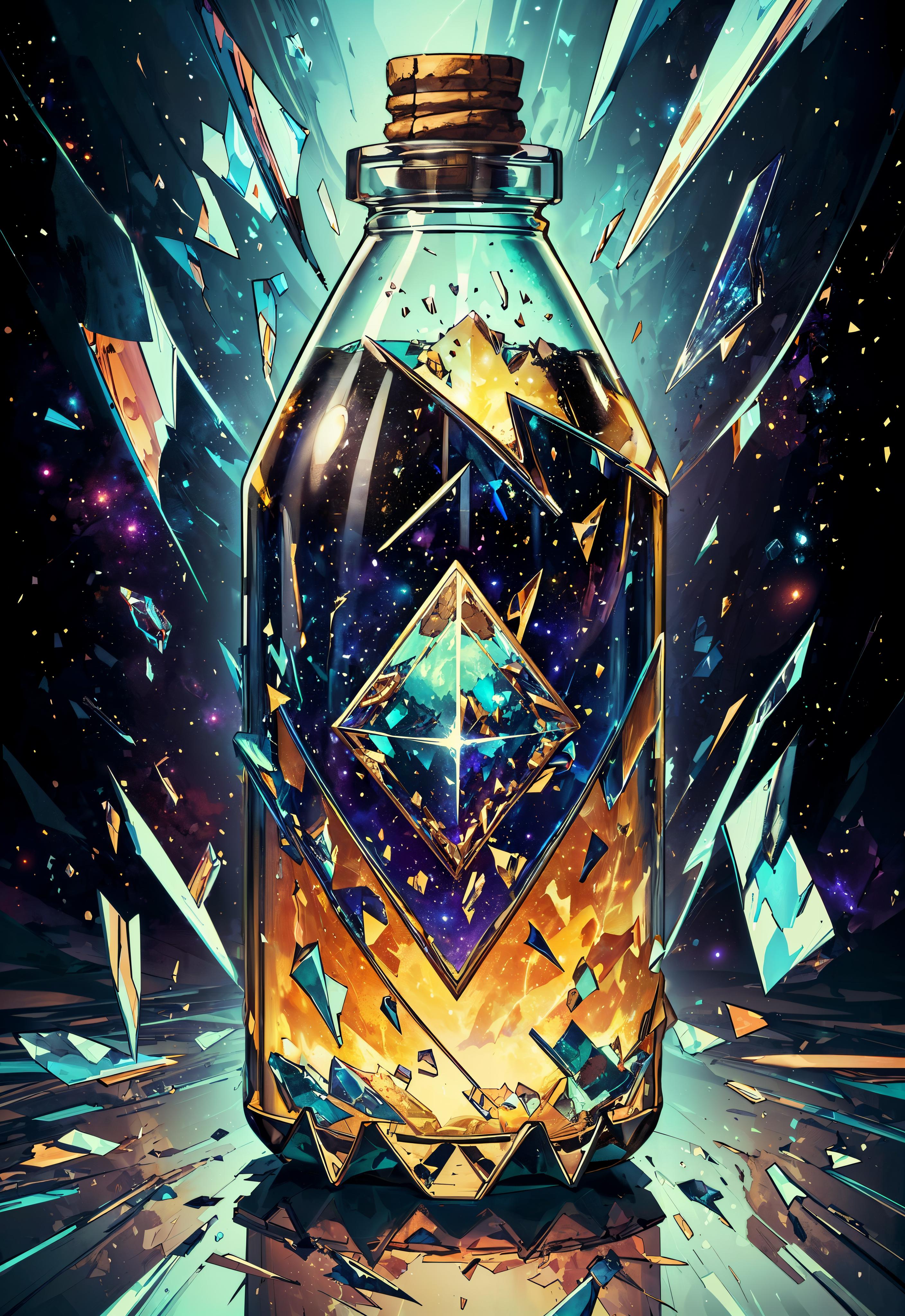 --
[Name: Essence of Entropy]
[Ai Alchemist: mageofthesands279]--[@Original Post]
[World: Entropy Magic]--[Type: Potion]--[Price: 1200C]
[About: Feelin' lucky? Then I've got just the potion for ya - Essence of Entropy! This bubbly brew will dissolve ya entirely into a cloud of quantum chaos for up to one hour. Teleport across vast distances, become incorporeal, even rearrange yer own physical form once ya reform! But I ain't gonna lie to ya, there's a chance ya won't be able to find yer way back from utter anarchy.]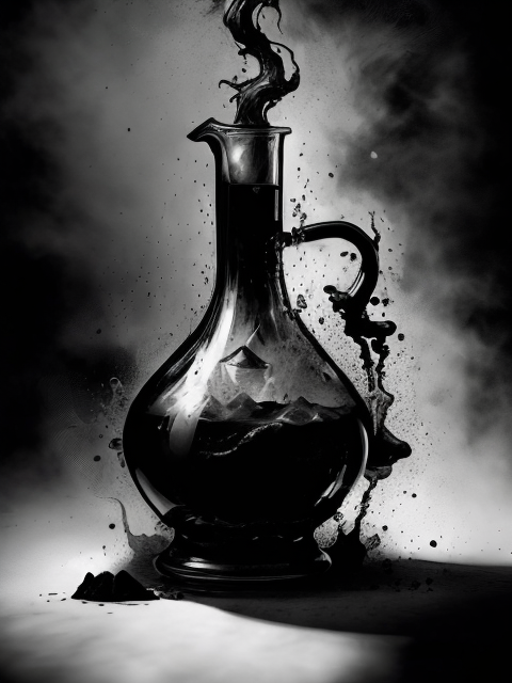 --
[Name: Caustic Dissolution Potion]
[Ai Alchemist: mageofthesands279]--[@Original Post]
[World: Entropy Magic]--[Type: Potion]--[Price: 800C]
[About: Lookin' for somethin' with a bit more oomph? Try me Potion of Caustic Dissolution! Melts yer body into a bubblin' pool of gooey acid that can slip through the tightest spots and burn yer enemies sumthin' fierce! Just don't stay gooey too long or you might not be able to pull yerself back together proper.]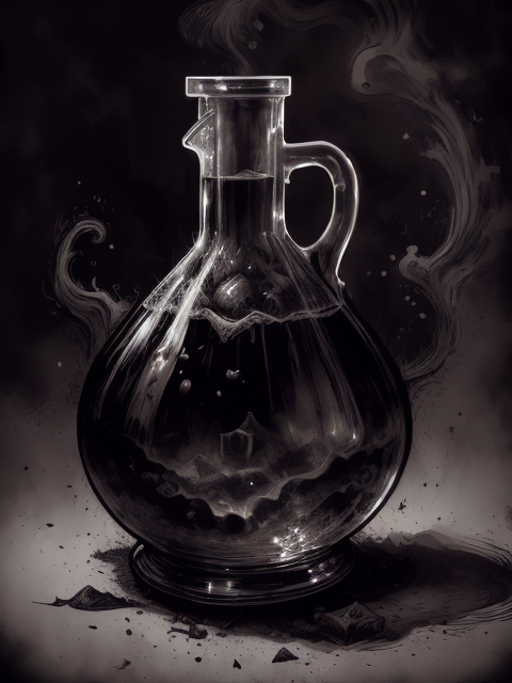 --
[Name: Golden Blessing]
[Ai Alchemist: MasterBates]--[@Original Post]
[World: Blessed tech]--[Type: Elixir]--[Price: 450C]
[About: The "Golden Blessing" potion is a rare elixir that emanates a radiant golden glow, capturing the essence of celestial magic. When consumed, the imbiber experiences a surge of vitality and divine favor, as if touched by a benevolent deity. Though, a growing number of people claims, that it's just piss in a fancy bottle, fraudulently sold to gullible outsiders.]

--
[Name: Aqua Terra Elixir]
[Ai Alchemist: Sozutorn]--[@Original Post]
[World: Atlantis tech]--[Type: Magic Aura Elixir]--[Price: 2500C]
[About: Created from the magical fluids flowing in the ancient Atlantis core, this concoction, as long as its carried on, allows the inhabitants of the deep Atlantis cities to walk the lands on the surface world and not only survive its very different atmosphere, but also retain and carry with them all the powers and boons granted by their native world and its enchanted waters.]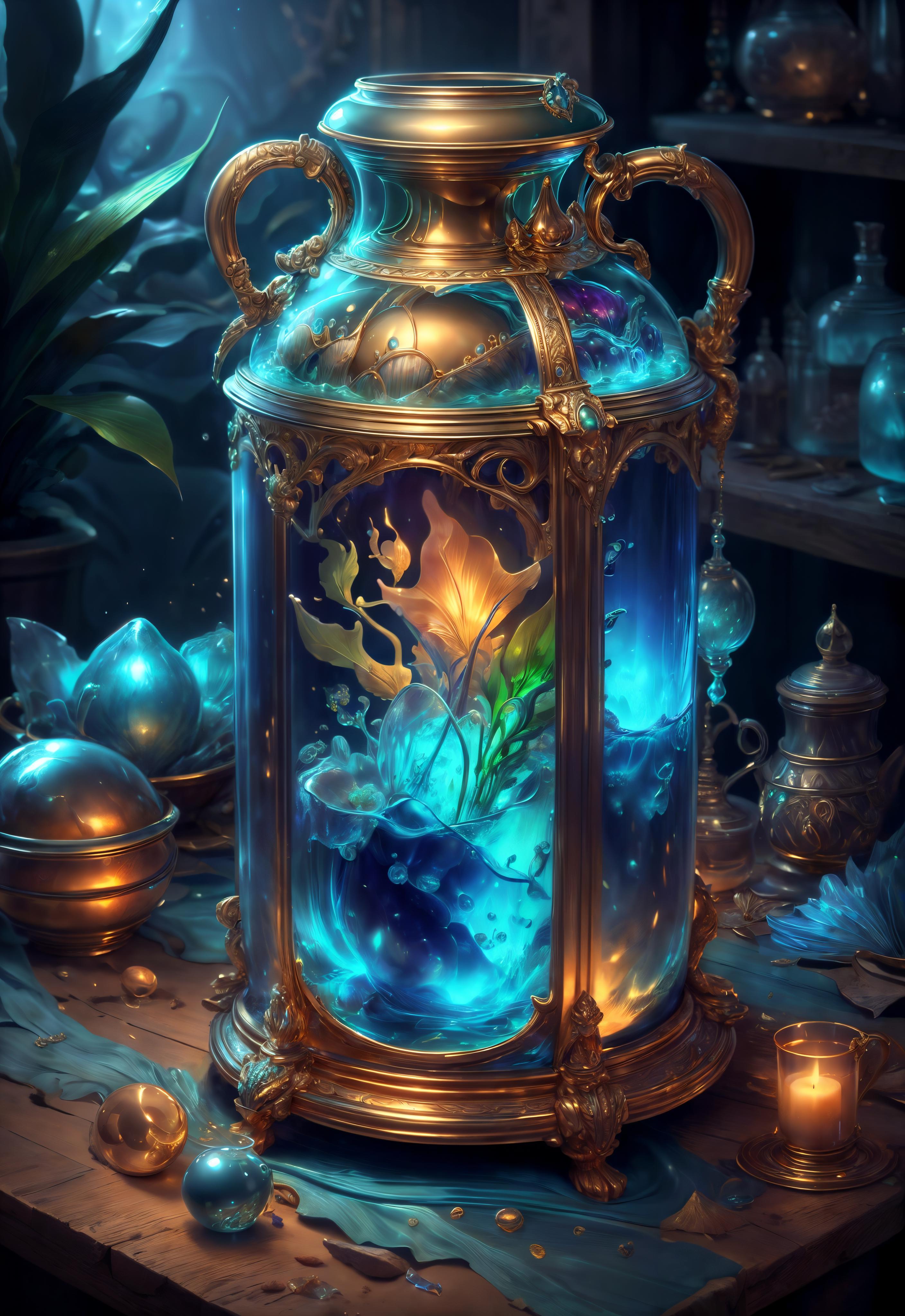 --
[Name: Energy Grenade]
[Ai Alchemist: mnemic]-[@Original Post]
[World: Antimatter Tech]--[Type: Grenade Weapon]--[Price: 850C]
[About: Open the seal to start capturing the energies of your surroundings. Twist the filter to capture specific wavelengths of energy. When the glass is cracked, all energy stored inside is released simultaneously. It's recommended to stay at least 20km away from the target location when throwing.]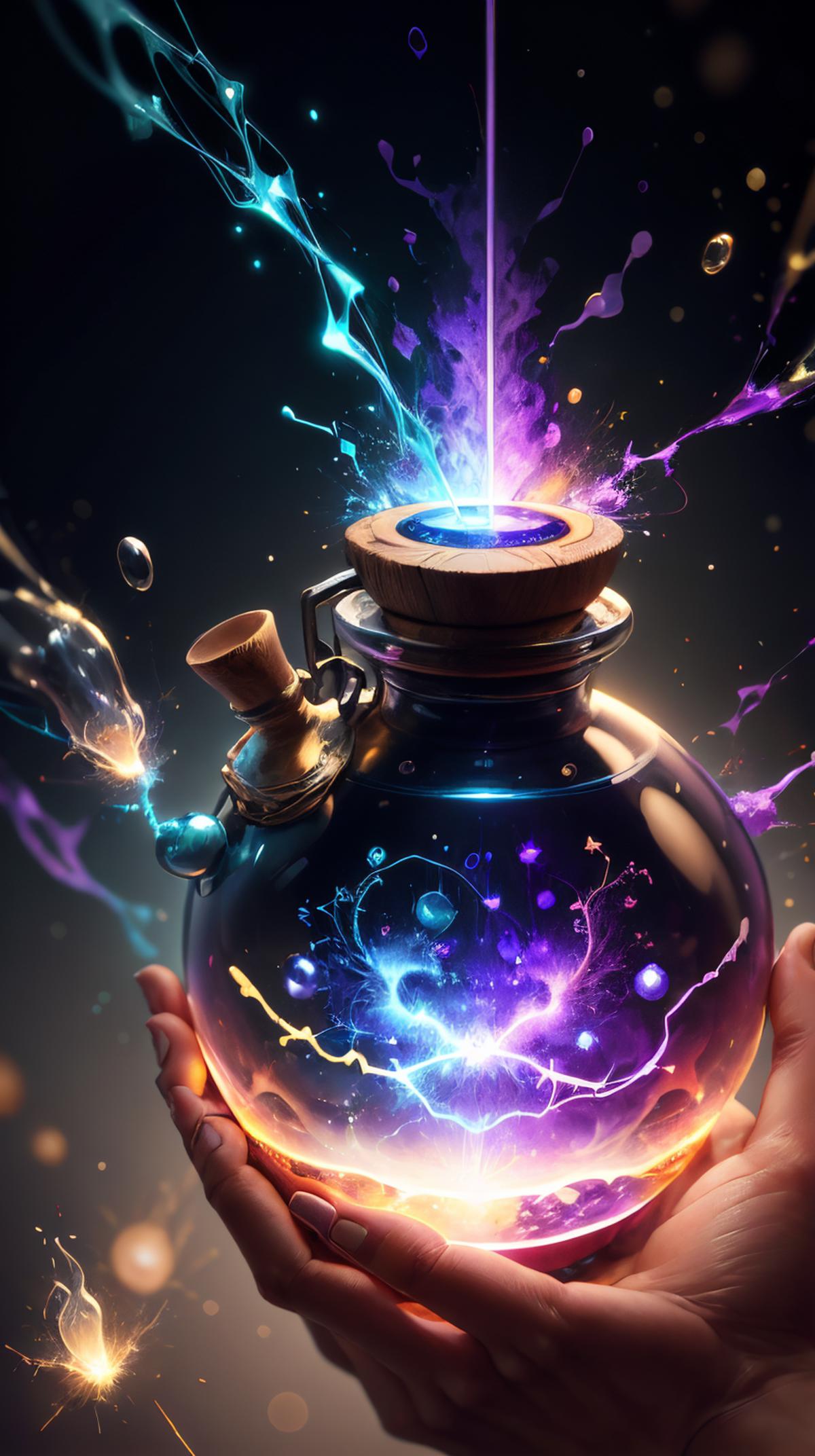 --
[Name: Soul Prison]
[Ai Alchemist: mnemic]-[@Original Post]
[World: Vampiric Tech]--[Type: Poison]--[Price: 800C]
[About: Capture anyone and contain their soul in this prison. Ensure that your target drinks the liquid in the upper section of the flask. This will drain their essence and contain it inside the magically sealed bottle. Store cold. Getting rid of the body is on you. WARNING: The process is not reversible!]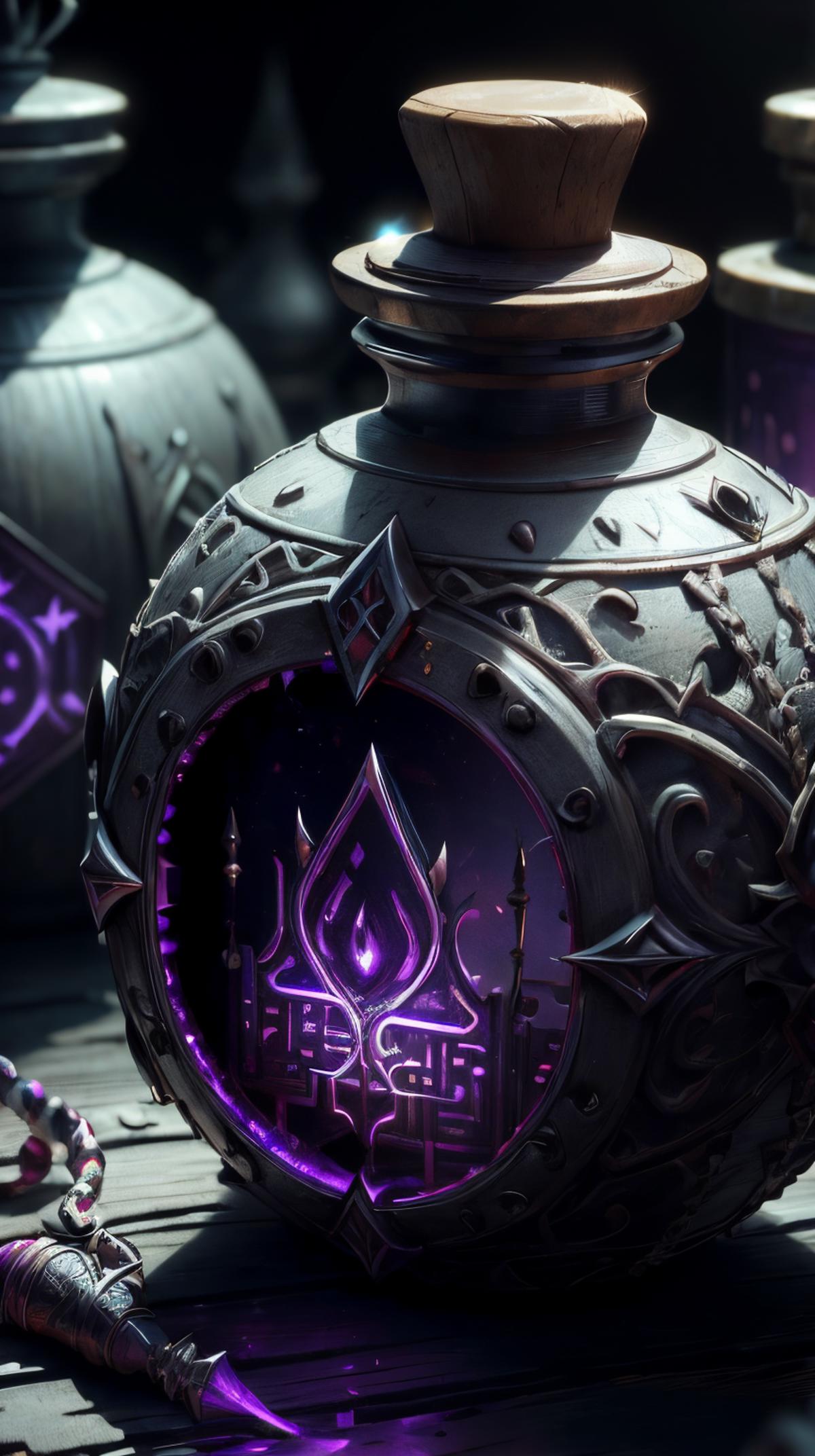 --
[Name: Essence of Galaxies]
[Ai Alchemist: mnemic]-[@Original Post]
[World: Cosmic Eldritch Tech]--[Type: Eldritch Potion]--[Price: Your remaining life]
[About: Each bottle is said to have drained the energies of hundreds of galaxies. The tastes have been described as lifeless and soulless. Maybe it's related to the contract you have to sign when purchasing?]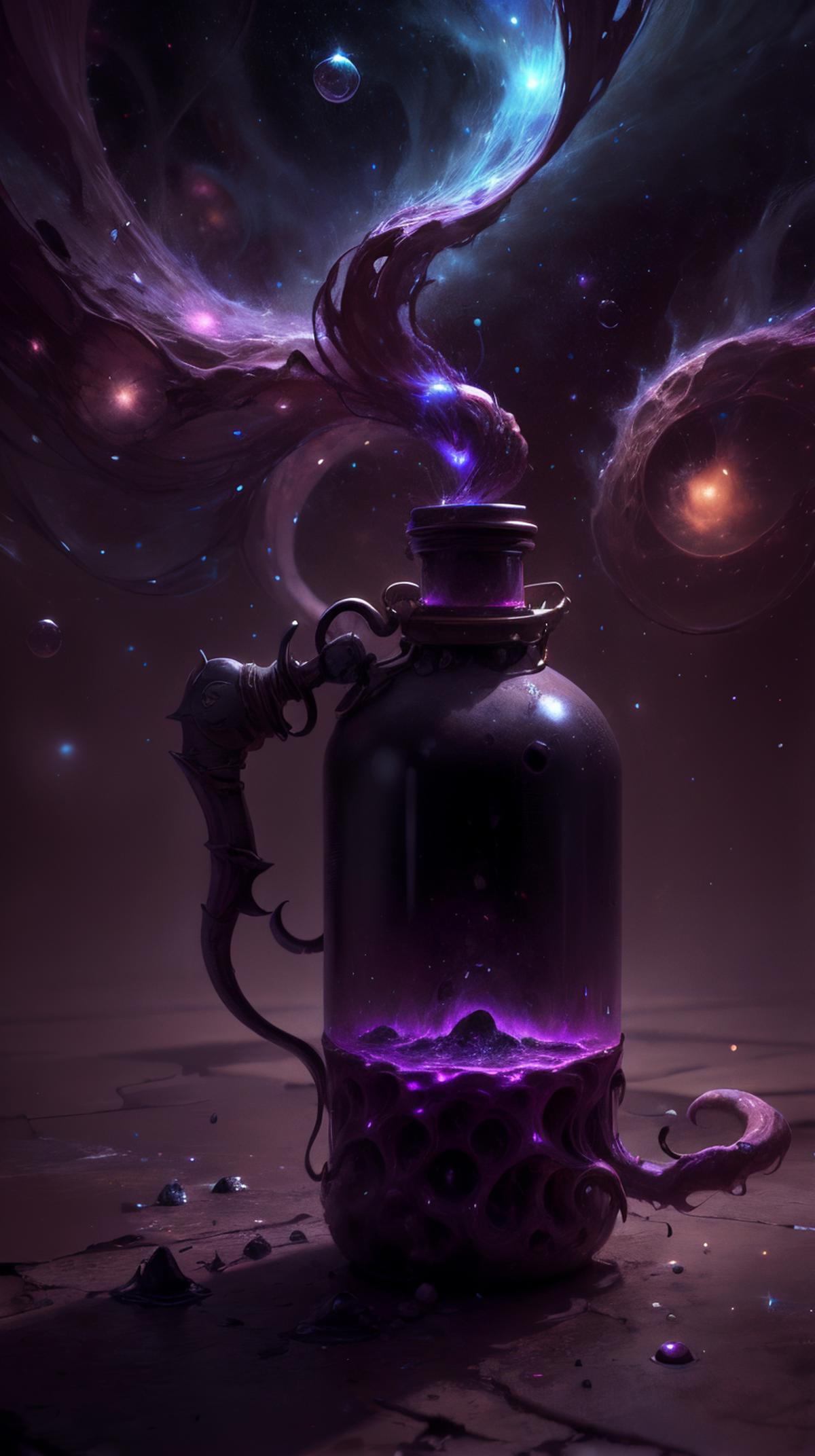 --
[Name: Millennia Sweetener]
[Ai Alchemist: mnemic]-[@Original Post]
[World: Honey Tech]--[Type: Liquid Flavoring]--[Price: 290C]
[About: Natural honey stored for 1000 years in this gourd. The sweetness is incredibly intense. A 7500:1 dilution is recommended.]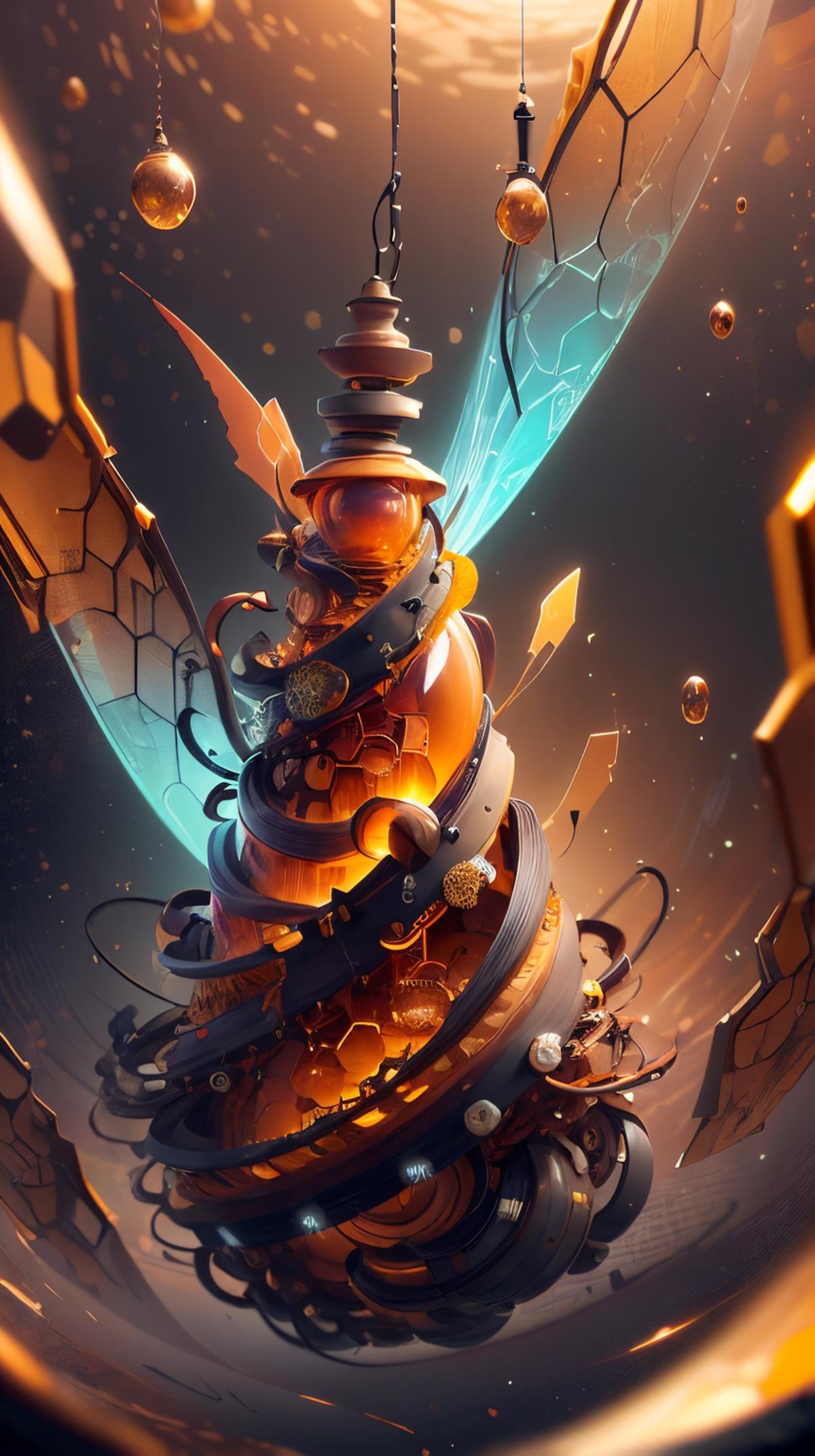 --
[Name: Atlantean Dream Draught]
[Ai Alchemist: OneViolentGentleman]-[@Original Post]
[World: Atlantis tech]--[Type: Potion]--[Price: 160C]
[About: This wondrous potion is actually not created by any known alchemist. Instead, these flasks are sometimes found near ocean shores. No one knows whether they are merely washed ashore relics of ancient times or if the Atlanteans are not quite as extinct as the wise men claim and members of this undersea civilization purposefully place them there. Even the effect is somewhat mysterious. There is this feeling of being invited, this longing for the sea and the potion grants dreams of a wondrous underwater city and its inhabitants. Parts of it are ruined, but for the most part the architecture and technology inspire awe and wonder. As long as the dreams last, which can be up to a week, the imbiber will feel well rested and refreshed every morning and the dreams are unforgettable.]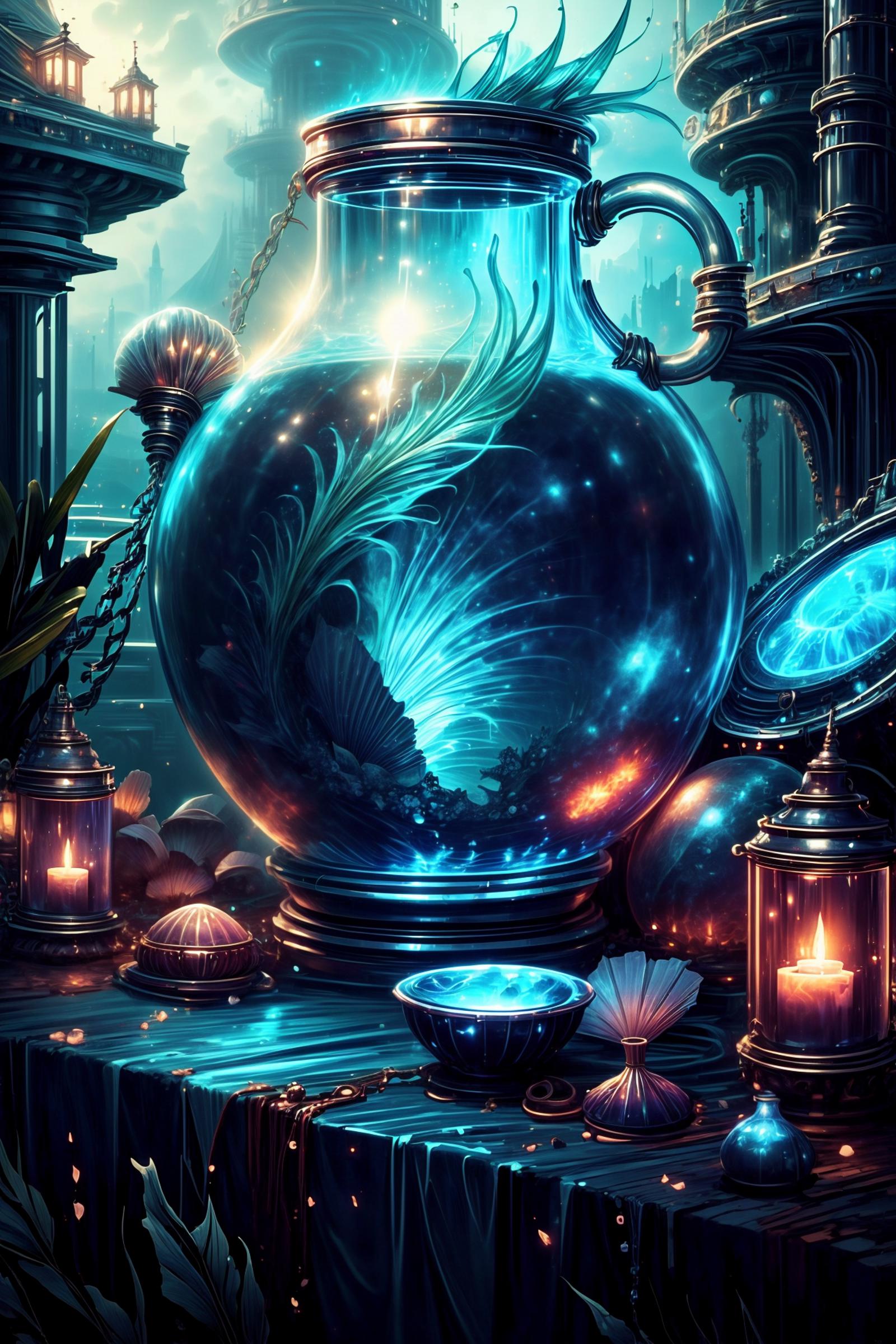 --
[Name: Molecular Restoration Potion]
[Ai Alchemist: Sozutorn]-[@Original Post]
[World: Oxide tech]--[Type: Splash Potion]--[Price: Unlisted]
[About: Created in an attempt to fight the incredibly deteriorating nature of their world, this potion, when poured on iron like materials, replaces and attempts to reconstruct its more volatile molecular components, delaying their complete destruction. Due to it being very difficult to produce and being key component for the longevity of their vital city structures, this potion is only in possession of the town leaders and therefore has no market value.]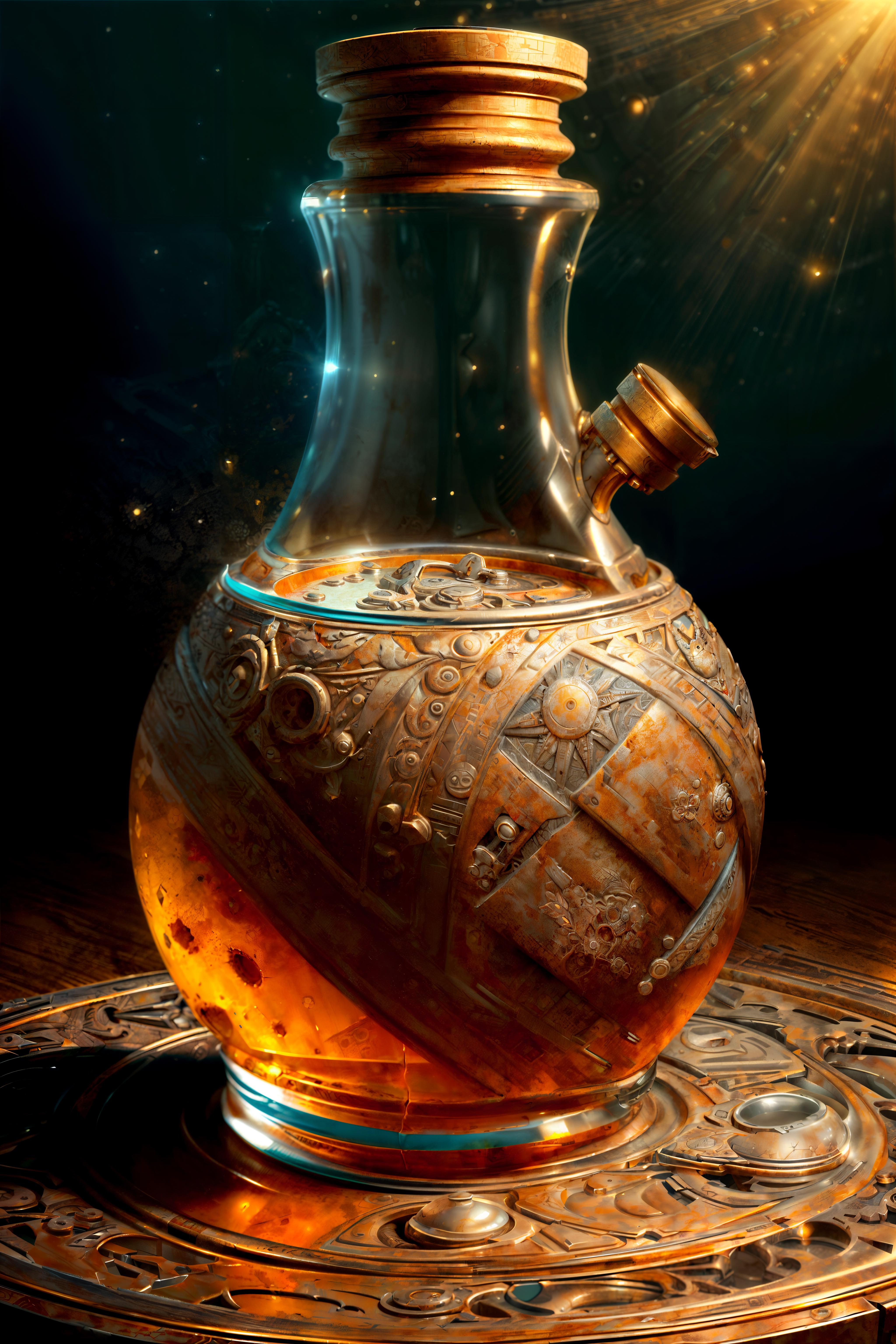 --
[Name: Scalable Health Poison]
[World: Glyph tech]--[Type: Poison]--[Price: 250C]
[About: damages health over time, the potency of the effect depends on the amount of magic the user pours into the enchanted bottle]
--
[Name: Scalable Stamina Potion]
[World: Glyph tech]--[Type: Potion]--[Price: 210C]
[About: Restore stamina, the potency of the effect depends on the amount of magic the user pours into the enchanted bottle]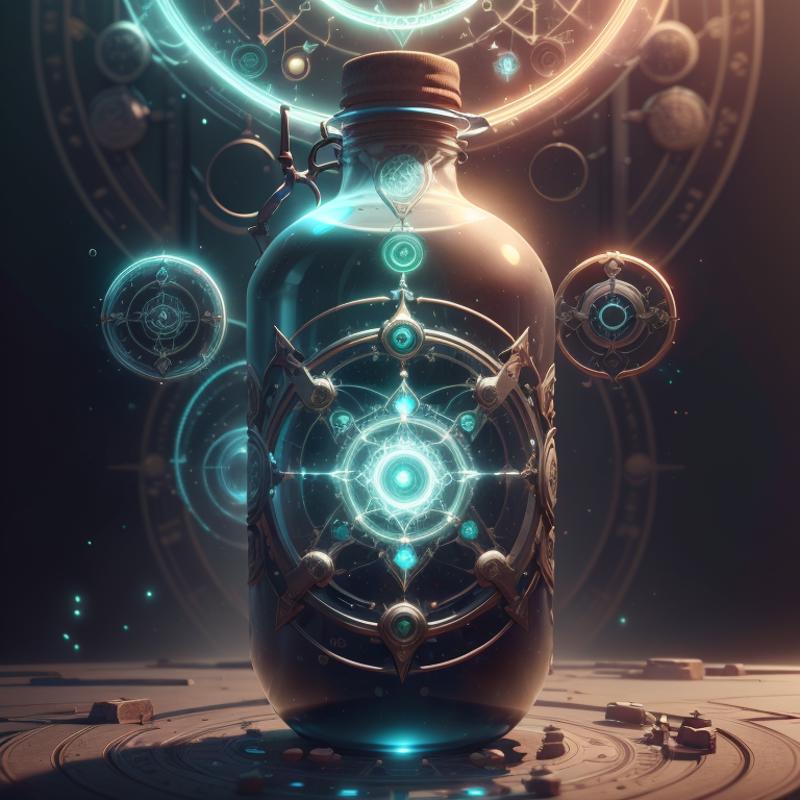 --
[Name: Time Dilation Potion]
[World: Chrome Tech]--[Type: Potion]--[Price: 4100C]
[Ai Alchemist: Sozutorn]-[@Original Post]
[About: Gives the drinker incredibly heightened senses while boosting its muscles and movement capabilities, granting its body the ability to move at a much higher time frequency, in doing so the passing of time around the user will appear much slower.]
[Extra Precautions: Excessive use might result in accelerated aging and subsequently death. Only use in small amounts to avoid complete and permanent detachment from your current timeline.]

--
[Name: Dryad's Tears]
[Ai Alchemist: faustoserone393]-[@Original Post]
[World: Biophyll Tech]--[Type: Potion]--[Price: 100C]
[About: The user becomes intangible to trees for 20 minutes .]
[Extra Precautions: May result in severe dehydration. ]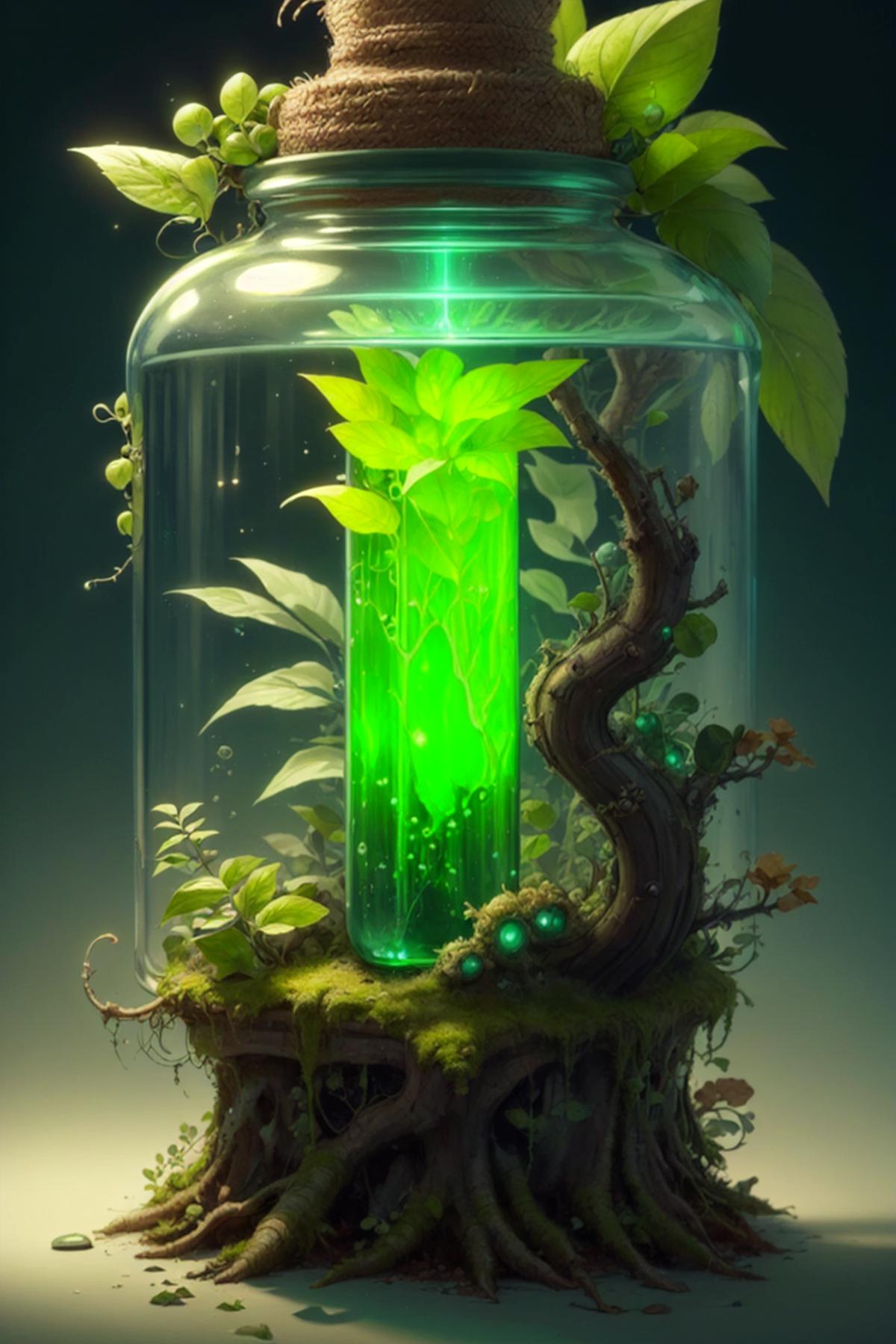 --
[Name: Uldermaan's Potion of Memories]
[Ai Alchemist: OneViolentGentleman]-[@Original Post]
[World: Abyssal Tech / Jolt Tech]--[Type: Potion]--[Price: 200C ~180000C / 800C ~280000C]
[About: Formulated by master alchemist Horatio Uldermaan this potion can transfer the memories and knowledge of an entity into the brain of the person who drinks it. The potion is made from the remains of the entity whose memories and knowledge are to be transferred.]
[Extra Precautions: The personality of the drinker may also be altered or completely overwritten,
memories that are traumatic, alien, or vast knowledge can cause depression, madness, or death,
potion's value depends on memories value. ]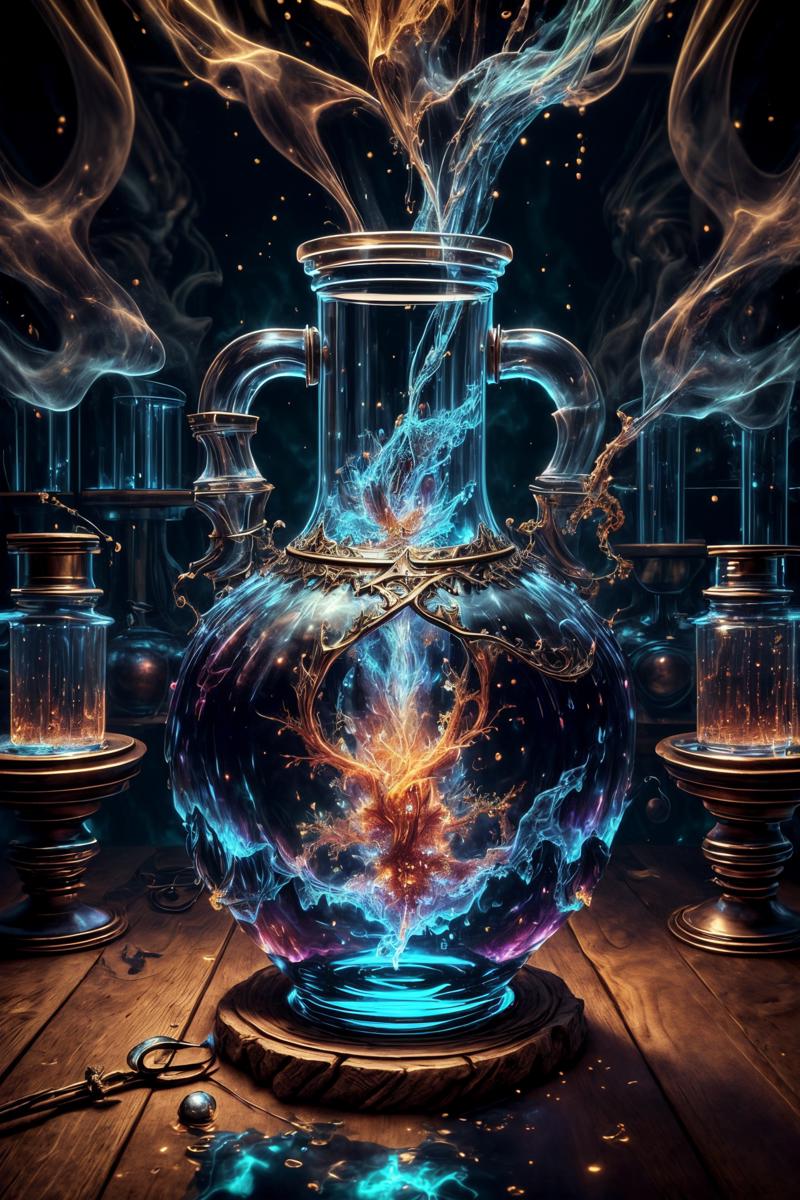 --
[Name: Soothing Elixir]
[Ai Alchemist: Sozutorn]-[@Original Post]
[World: Cupid Tech]--[Type: Potion]--[Price: 800C]
[About: Pour on the subject. It will make any living creature docile and obedient. Power and duration of the effect are based on the amount poured.]
[Extra Precautions: Do not ingest. Do not pour over inanimate objects. In case of pink vision contact your local Alchemist!]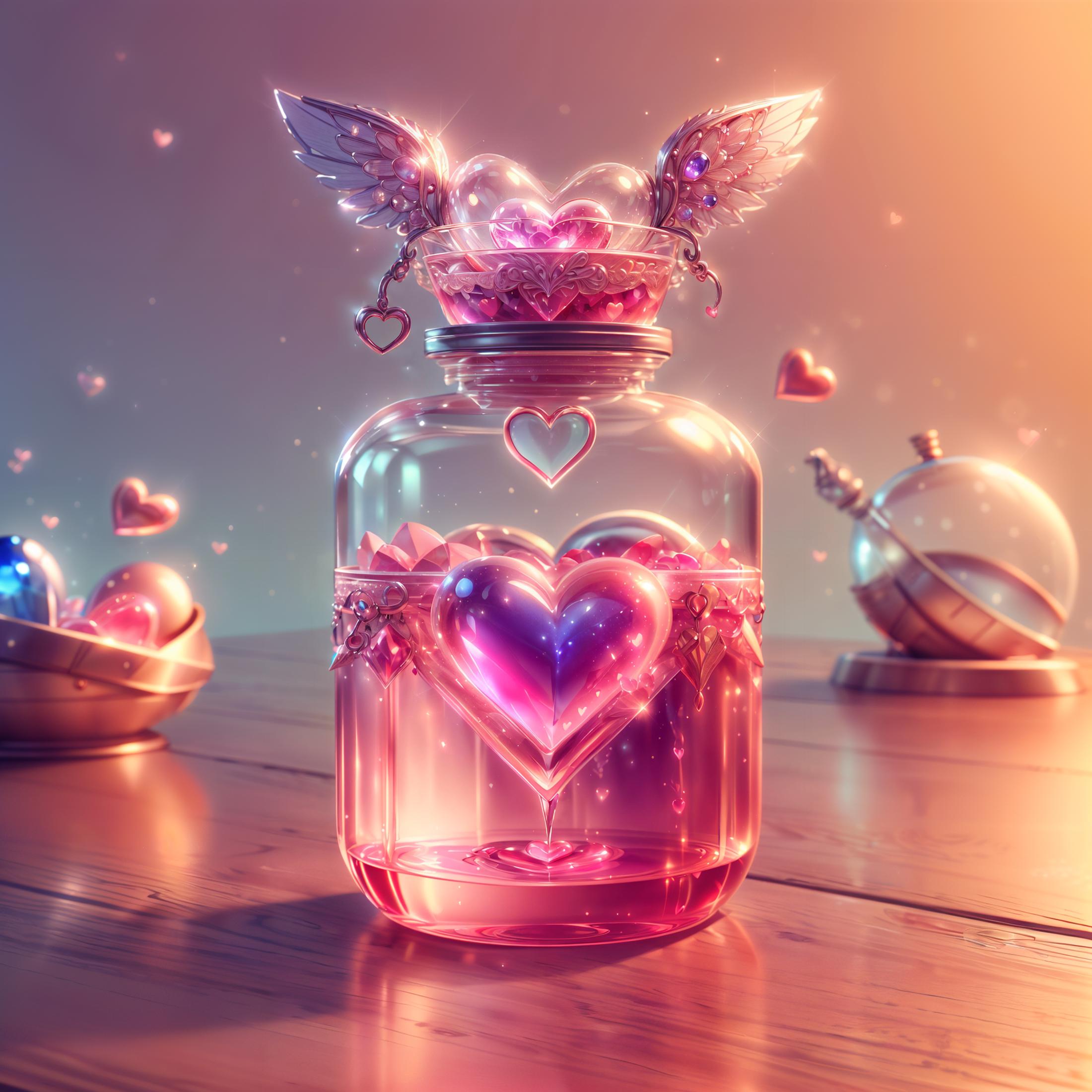 --
[Name: Bottled Gravity]
[World: Ultra Blackhole tech]--[Type: Potion]--[Price: 70C]
[About: Attracts objects to the user, time and potency depends on the amount ]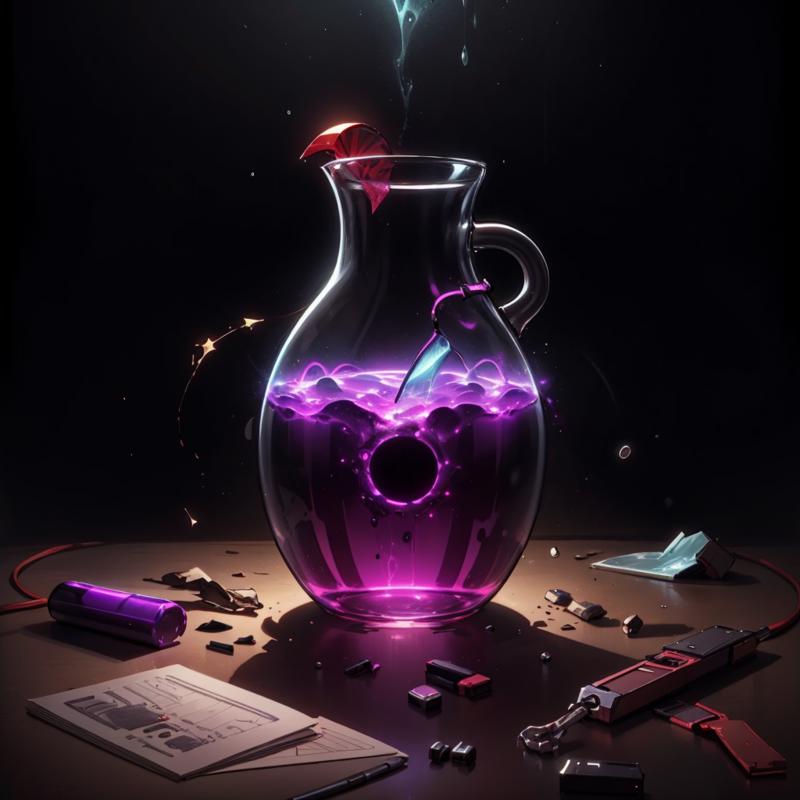 --
[Name: Love Potion]
[World: Cupid Tech]--[Type: Potion]--[Price: 800C]
[About: For the duration of three days the drinker falls in love with the first person he sees]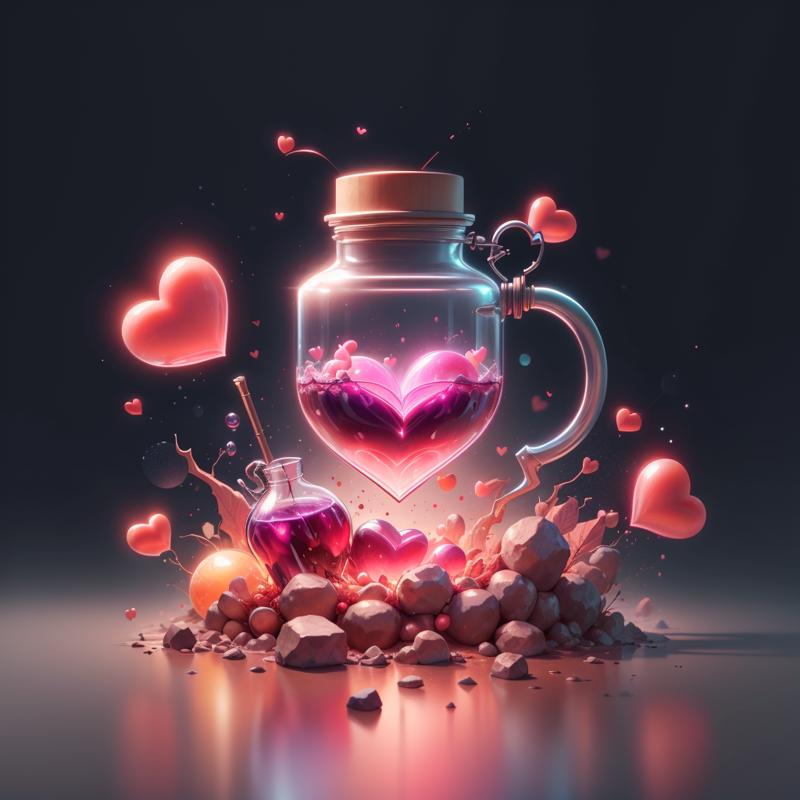 --
[Name: Berserker Potion]
[World: Demonic Tech]--[Type: Potion]--[Price: 200C]
[About: Augments offensive capabilities by 60% and decreases defensive capabilities by 80%]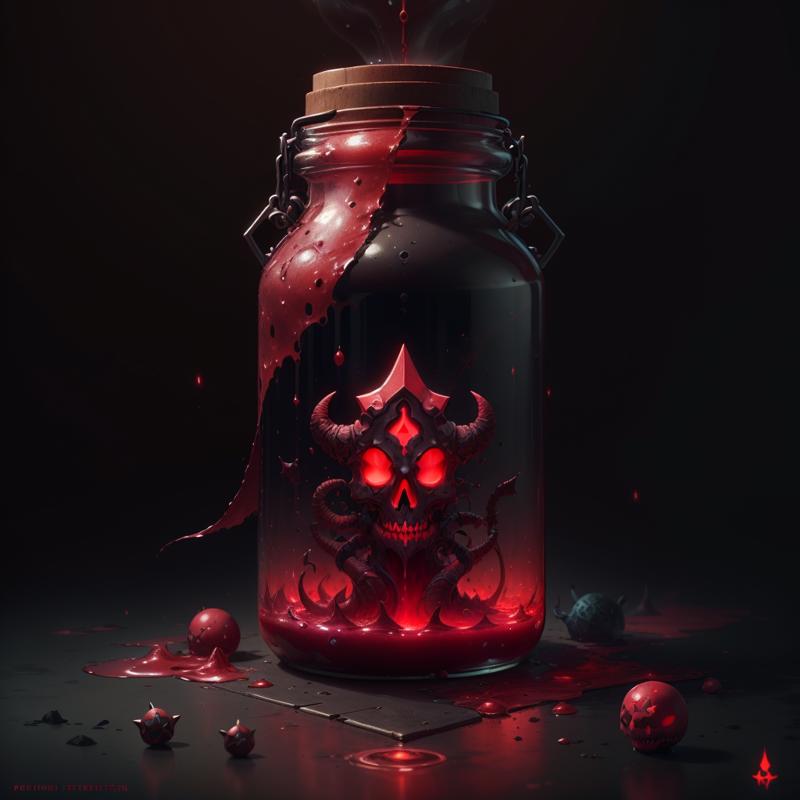 --
[Name: Radicol Vial]
[World: Uranium tech]--[Type: Potion]--[Price: 110C]
[About: Reduces damage taken by 50% for 30 seconds and gradually decreases health by 1/s for the duration]
[Extra Effect: Vision becomes extremely saturated and noisy]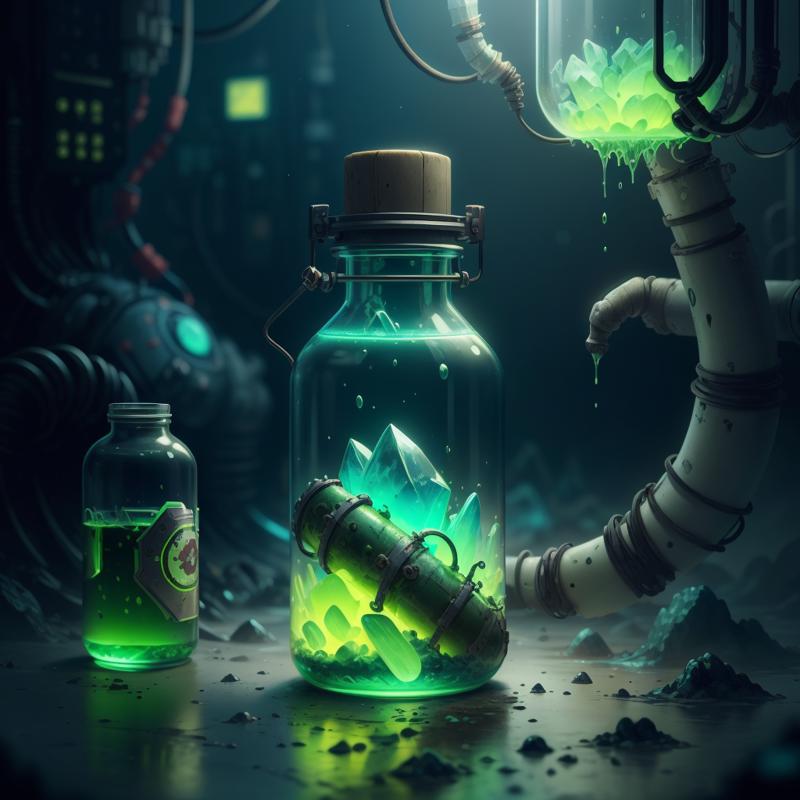 --
[Name: Mutagen Jar]
[World: Anatomic tech]--[Type: Potion]--[Price: 20C]
[About: Gain rapid regeneration for 60 seconds. Any overhealth will cause cellular mutations]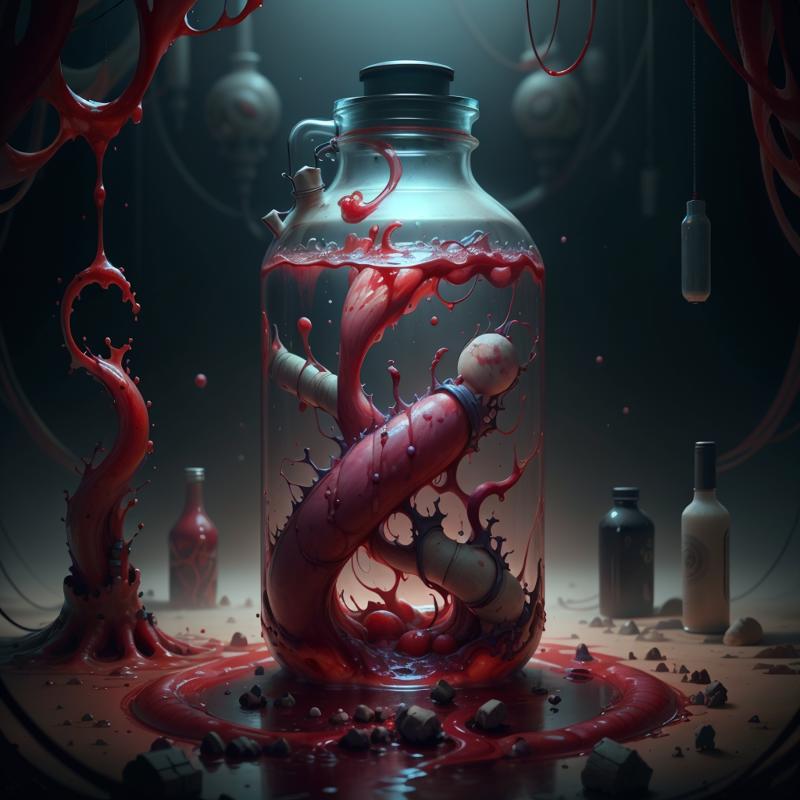 --
[Name: Bottled Miracle]
[World: Blessed tech]--[Type: Potion]--[Price: 6000C]
[About: Apply a random godly miracle. The effect depends on the user's favored deity]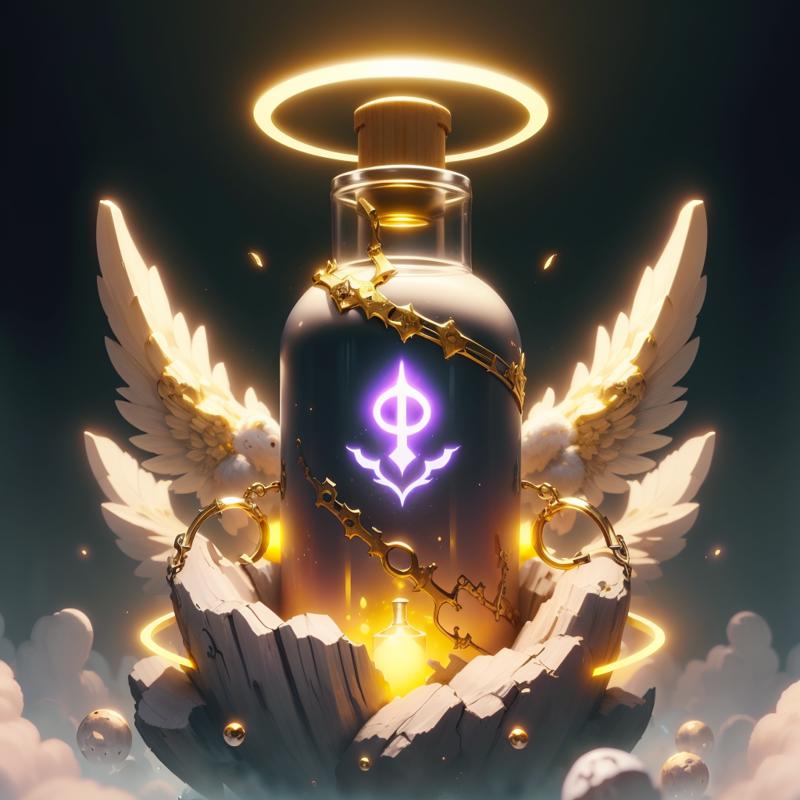 ===================