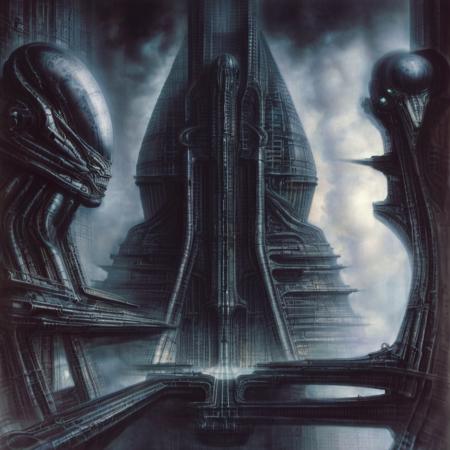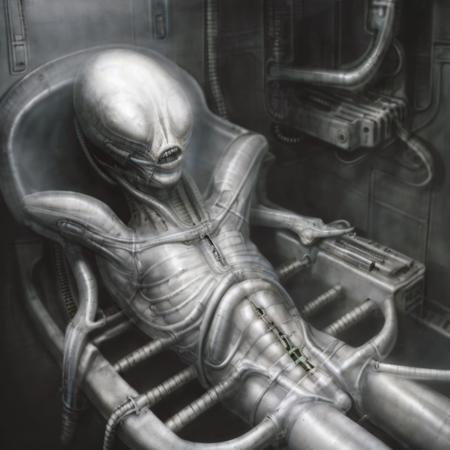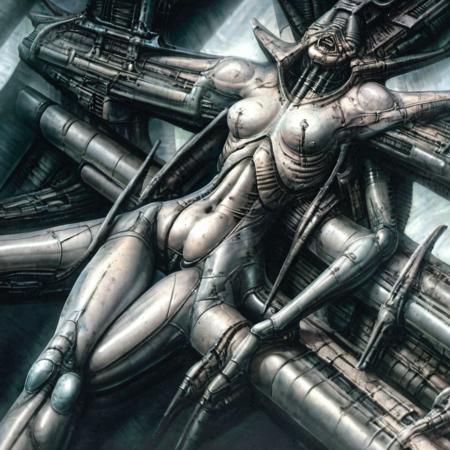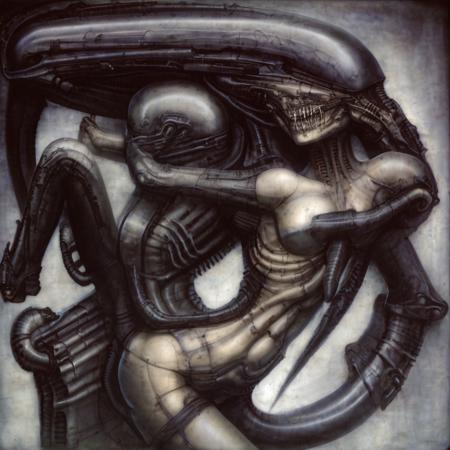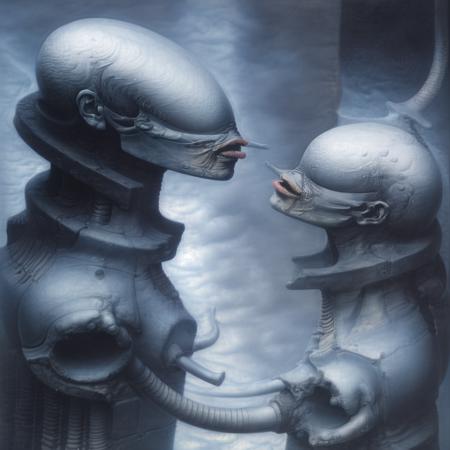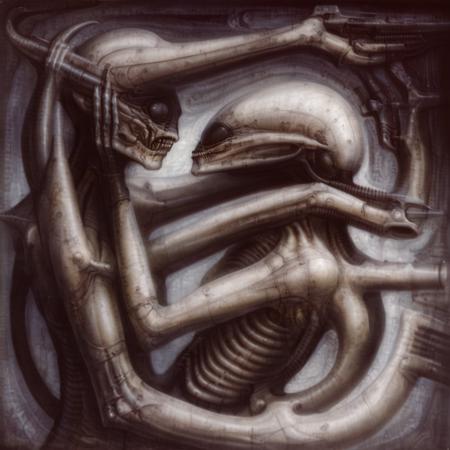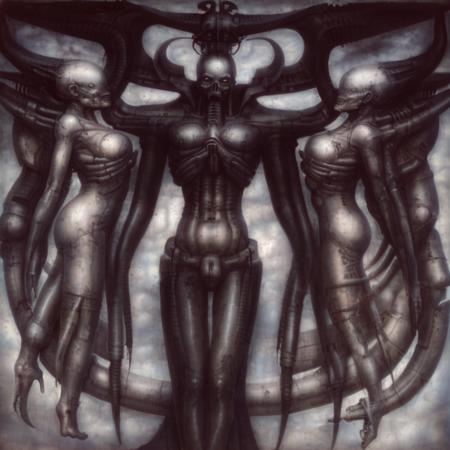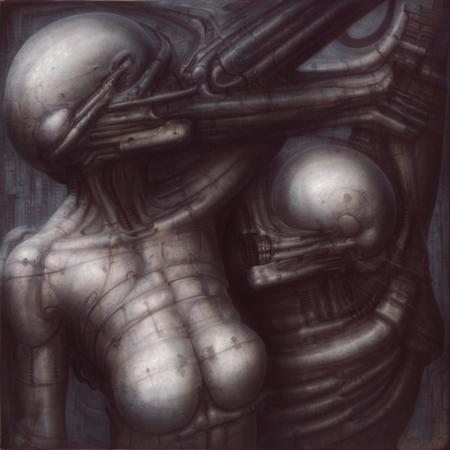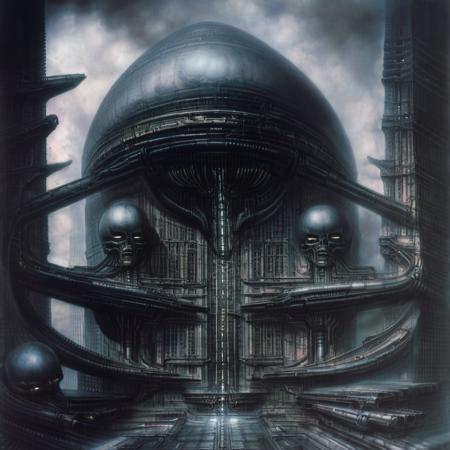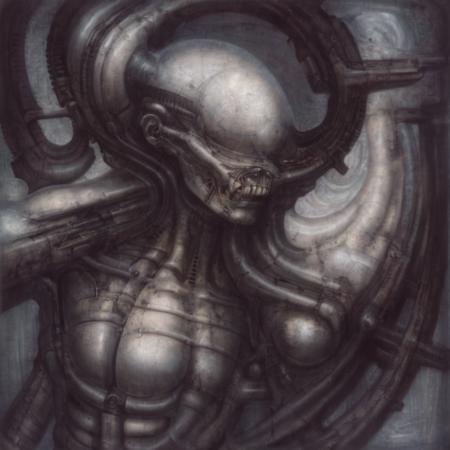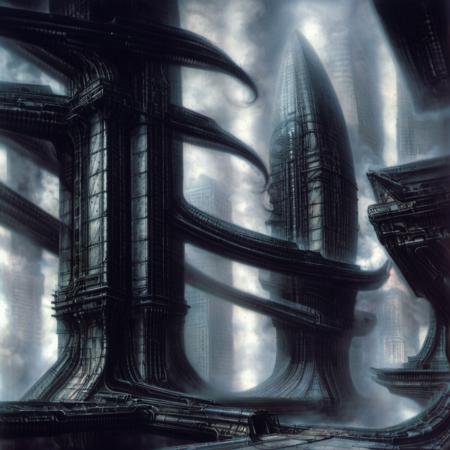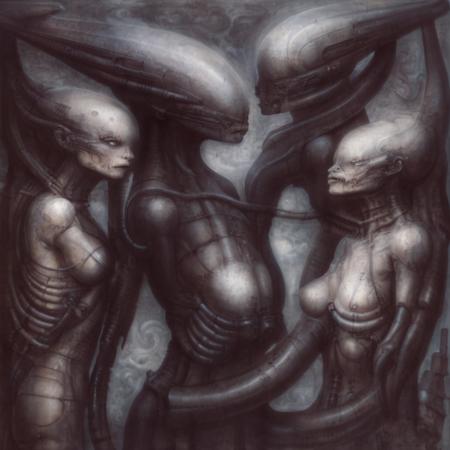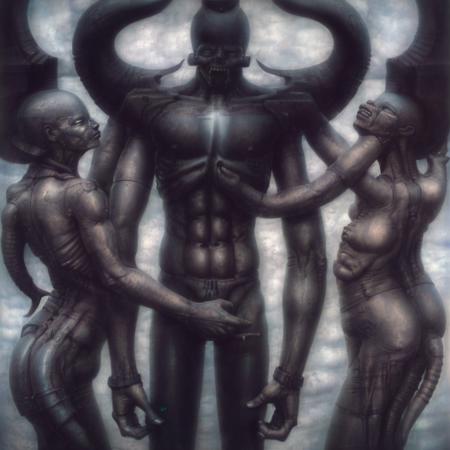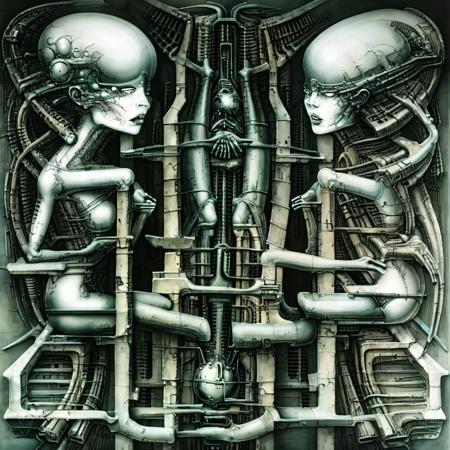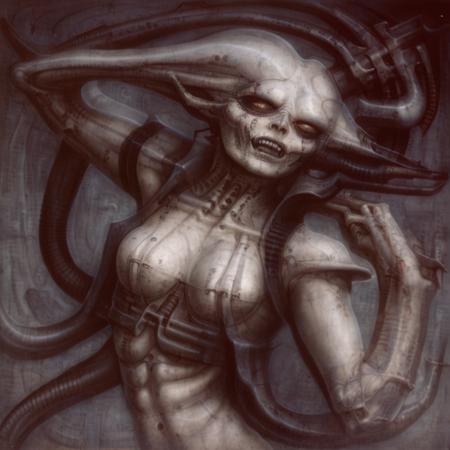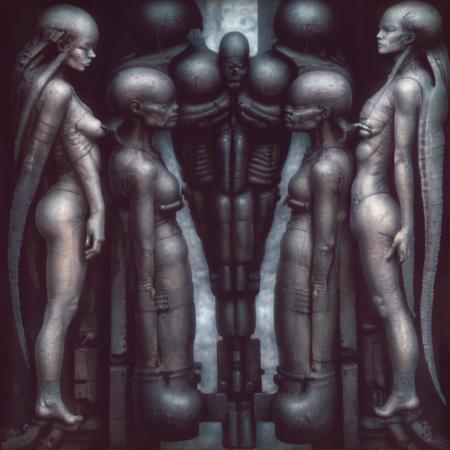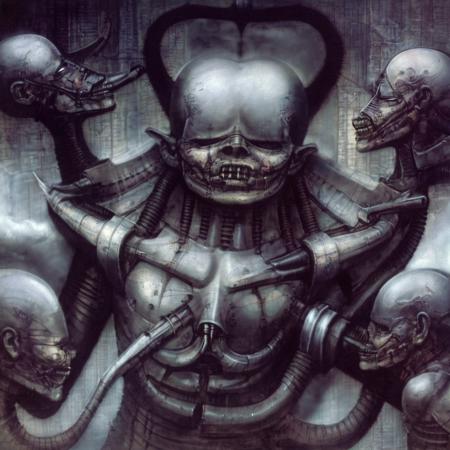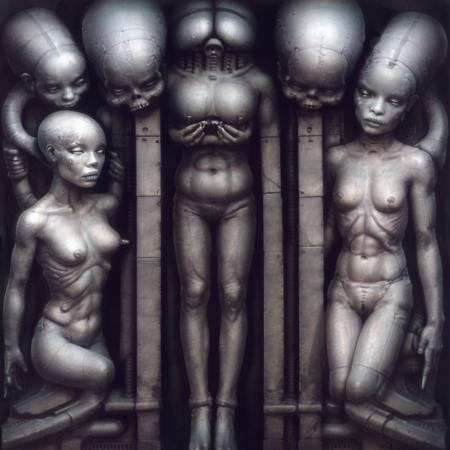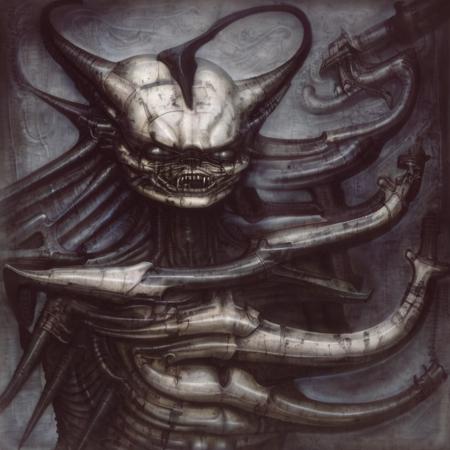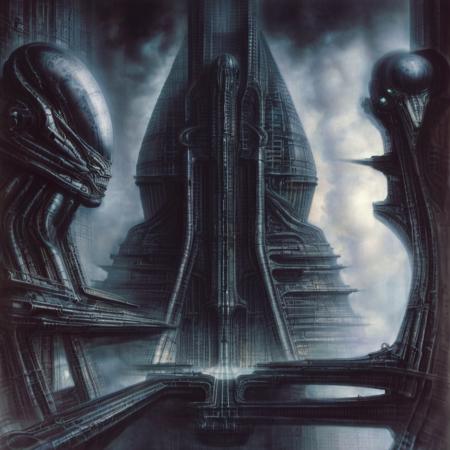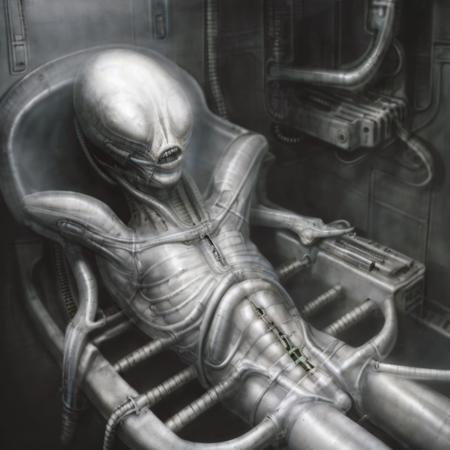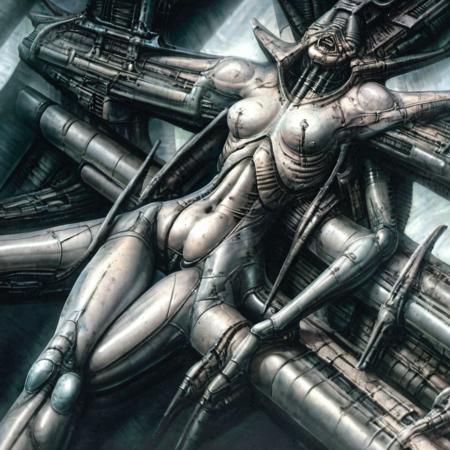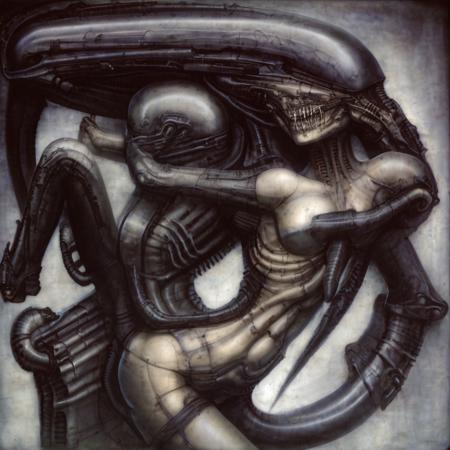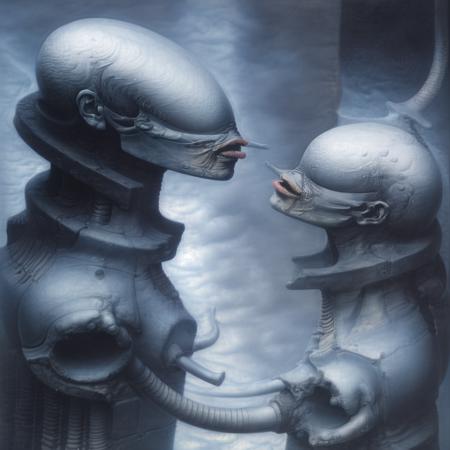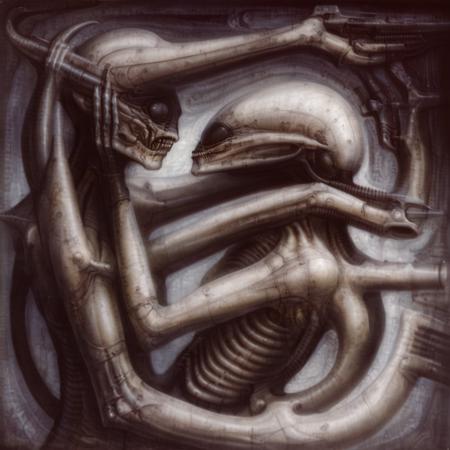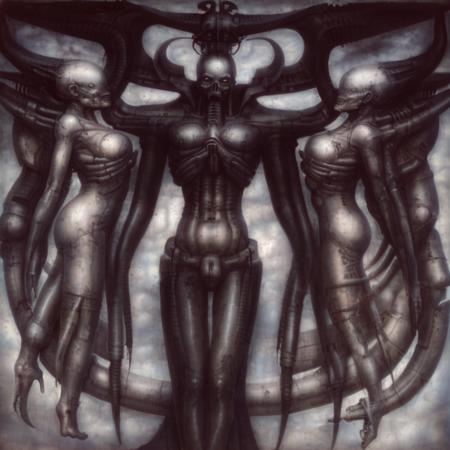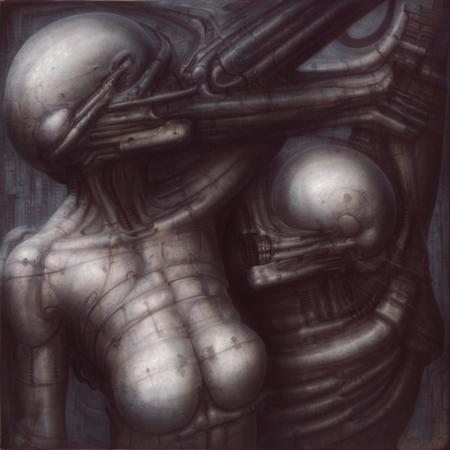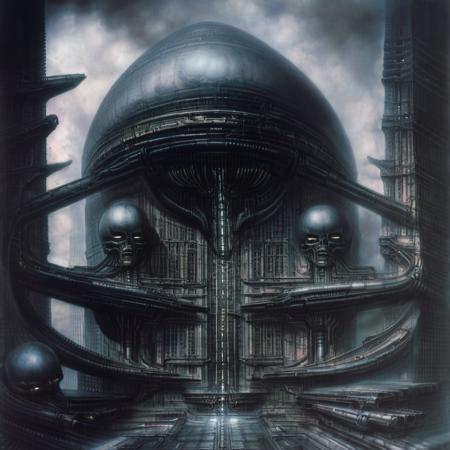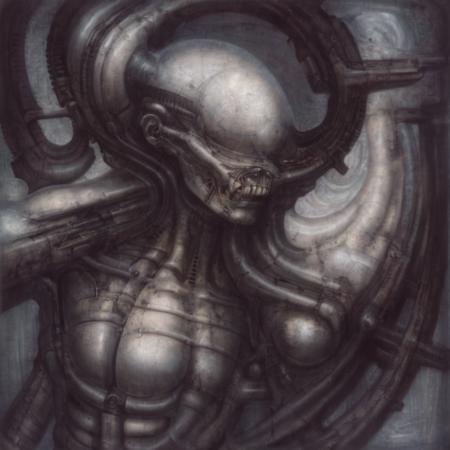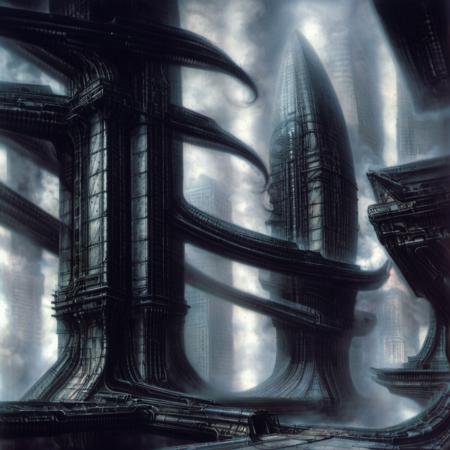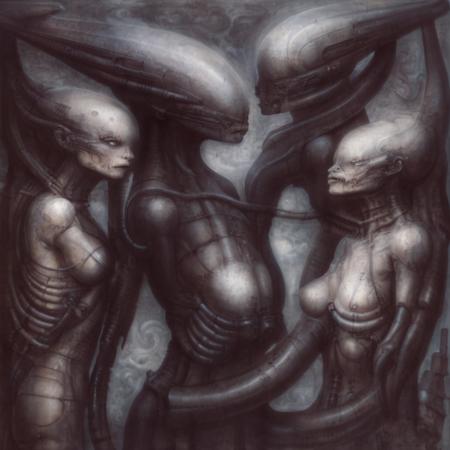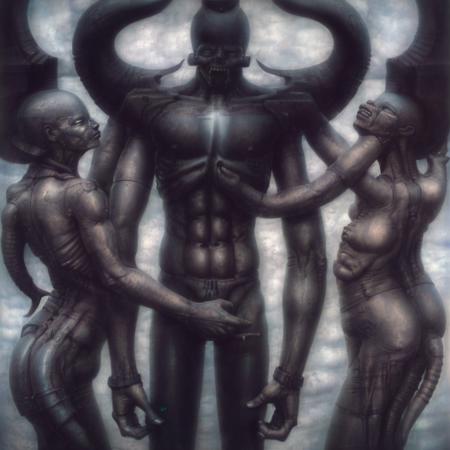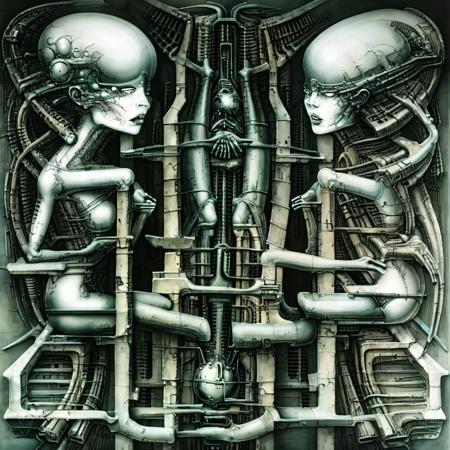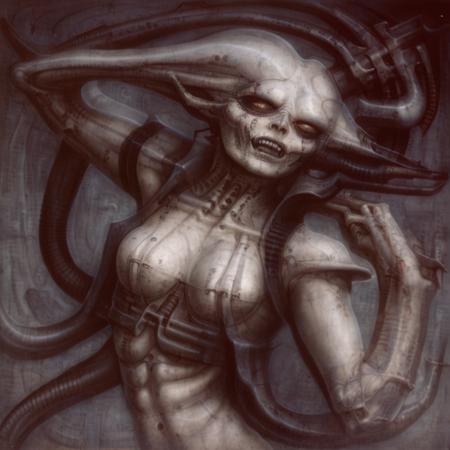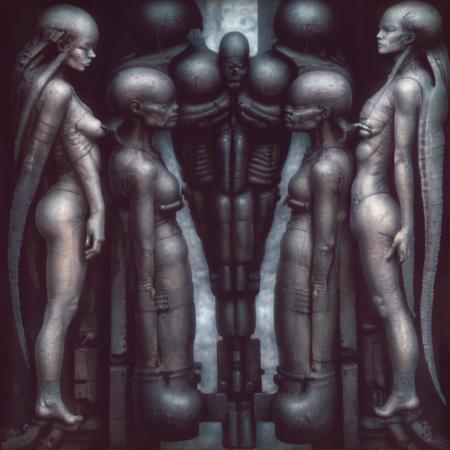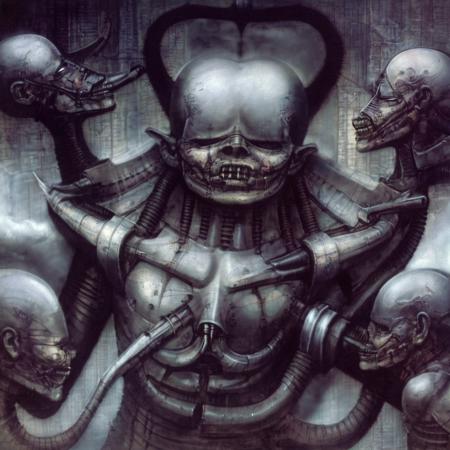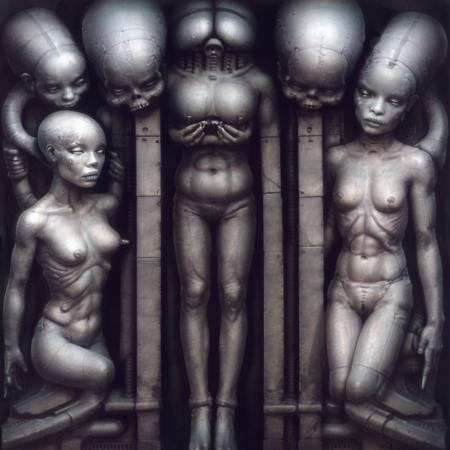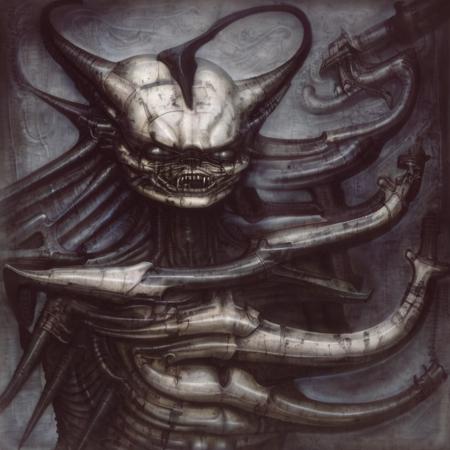 If you like what I do please consider supporting me on Patreon and contributing your ideas to my future projects!
H. R. Giger art style lora for SDXL 1.0. H. R. Giger is a dark surrealist artist and now you can generate art similar to his style within your own Stable Diffusion workflow. This model was trained on 1024 x 1024 resolution and is able to produce higher details than if you were to simply put his name into your prompt.

I use this at a weight of around 1 but sometimes I'll have to go down to 0.75 or 0.5 depending on the prompt. I used clip skip 1 for all of the images you see uploaded to this page. CFG 7 looks okay but CFG 15 adds more definition. Experiment to find which setting works best for you.

In addition to the main trigger g1g3r which you can use on its own you can also use these additional custom tags to provide more variation. When using these you will have to adjust LoRa weight periodically.

t4bl3
m4ch1ne
h4ng
4li3n
th3y
f4c3s
p1p3
t0b3
l0ng
l1ck
t0ur1st
b0n3
0fg1
sc4p3
3t3rn1ty
Have fun playing around with this remarkable tech and if you like it be sure to review and upload all of your amazing works of art!