_____
Units can contact me if they want to release for commercial or exclusive use ( Facebook | Zalo | Mail )
_____
If you find it useful, please vote 5 stars and post an image to help me, it's really important, I thank you all very much.
_____
📖 Checkpoint Info
Info : This is a model I really like, it can create a lot of great styles when combining anime, sketch, realistic ... styles together. You can use a combination of style art supported by SDXL, see more here. Or I have some wildcards to support, you can refer to below. You can add the keyword "niji style" to increase style sensitivity.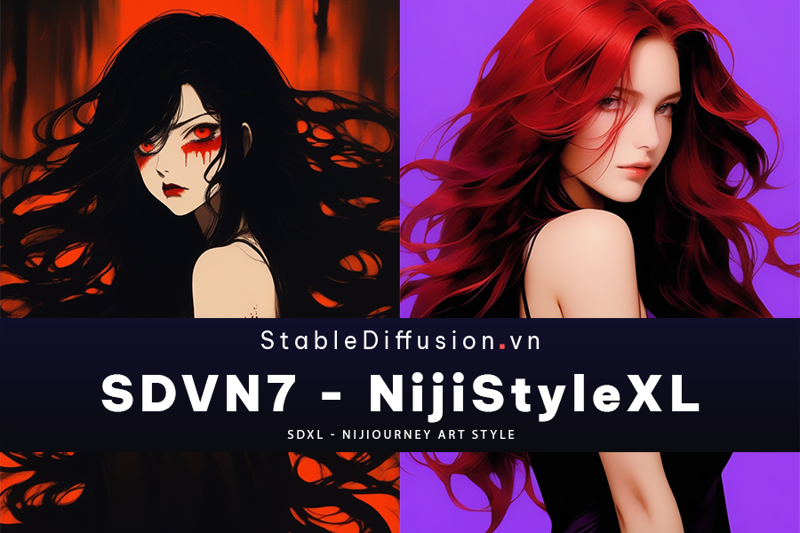 ____
You can refer to some of the indicators below to achieve the best image quality :
📝 Quality Prompt :
Base quality prompt :
(masterpiece,best quality,niji style)
Key :
niji style , ghibli, anime style, sketch, realistic, acrylic, gradient background, ...
📝 Negative Prompt :
low quality,illustration, 3d, 2d, painting, cartoons, sketch
📝 Full album ( 3500 image - prompt) :
_____
_____
On top of that, SDXL is only in its early stages, I may have many shortcomings. I hope you can give me suggestions for corrections in the next updates. If you find it useful, please vote 5 stars and post an image to help me, it's really important, I thank you all very much
_____
👨🏻‍💻 Creator : stablediffusion.vn
📢 Discord : Discord SDVN
📢 Facebook : Group SDVN
☕️ Donate me : Bank | Buymeacoffee