From a spark of passion to a beacon of creativity, Civitai has had quite the year. It started as nothing more than a passion project fueled by my love for AI Art and a desire to craft a tool I, and others like me, could use to push the boundaries of this emerging field. It's been quite a ride since that first Reddit post—long nights, scaling challenges, and more learning than I ever imagined. But every step has been worth it to see the community that has grown from this labor of love.
The Unlikely Journey Begins
Civitai didn't start with corporate backing or in a sleek office; it was nurtured from my home, amidst chatter on Discord where our team collaborated day in and day out. It began with an idea: What if there was a platform where innovation was community-led, where anyone could contribute and build upon others' work, truly pushing the boundaries of the AI image space? That idea became a mission, and that mission quickly turned into Civitai.
A Community Built on Creativity
Civitai took its first steps last November with a humble offering of 50 models, quickly capturing the interest of 100,000 members by January, which spurred us to evolve from a project to a business. We dreamed of hitting 400,000 by the end of the year, but our expectations were soon surpassed as we reached a milestone of one million users in March. Now we're on the cusp of welcoming three million. Yet, beyond the impressive growth, it's the sleepless nights filled with creativity, those dawn-lit moments of inspiration, and the connections made between creators across the globe that truly embody the spirit of this community.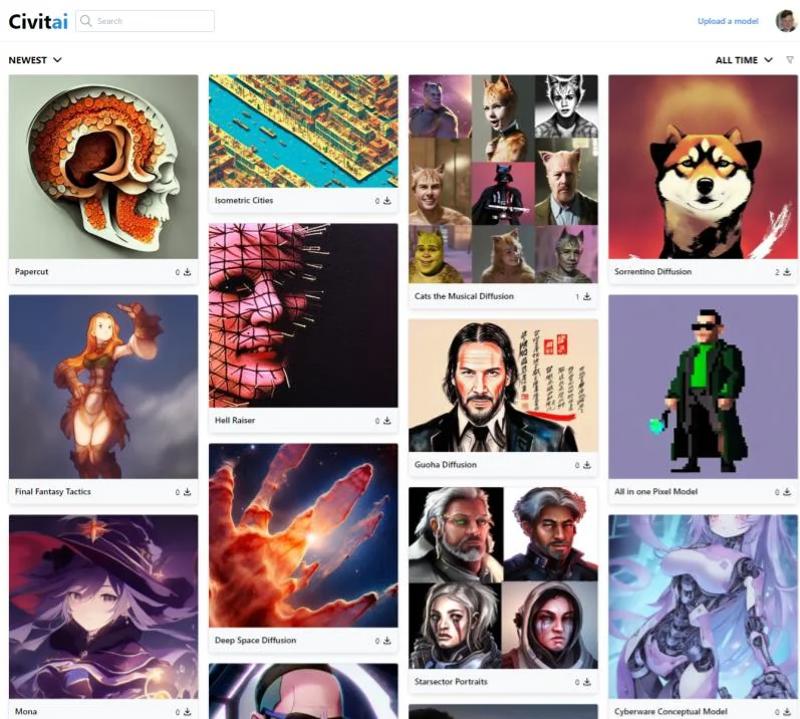 Three Features that Change Everything
Generate Anything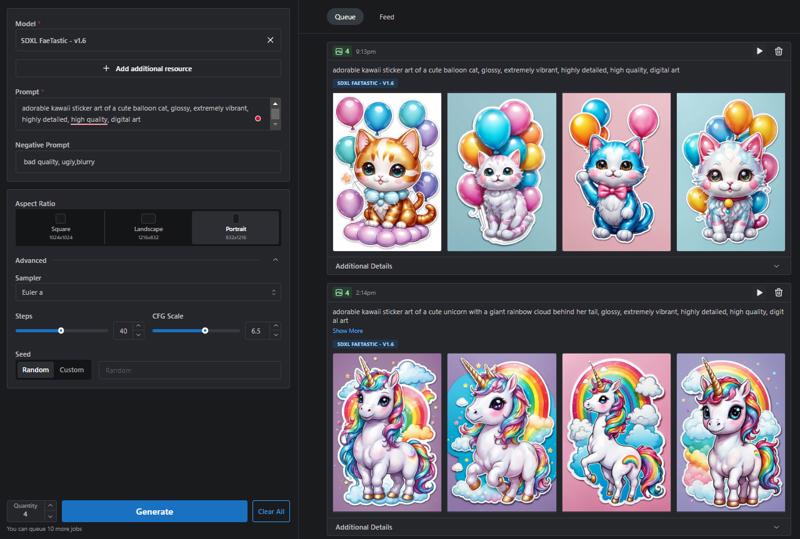 Since the early days of Civitai, we've dreamed of making the new artform of AI assisted creation accessible to more people. For us that started with giving everyone the ability to generate anything with any of the resources shared on the site. We're grateful to all of the Diffusion Partners that help us fill the gap while we focused on building tools for the community. Today we're proud to be able to provide fast and free generation with over 40,000 community-contributed resources. Whether it's artwork in the simplistic charm of MS Paint, or the imaginative series of personified characters for popular brands, including our very own mascot, "Civitai-Chan", the creative potential is limitless.
Capture New Visions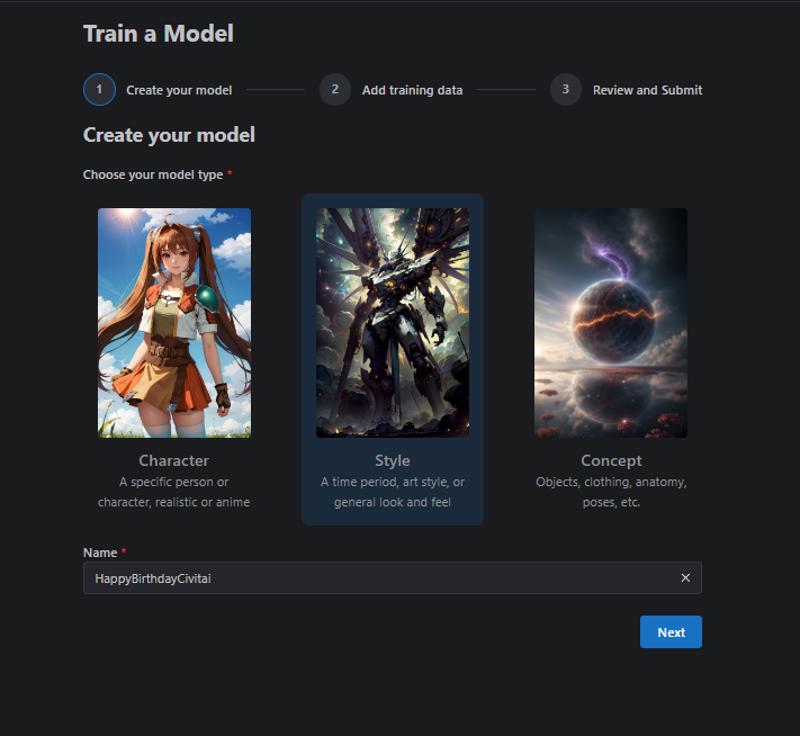 However, generation is just the beginning for us, in pursuit of our mission to make the technology accessible to everyone, we quickly shifted focus to giving people the ability to create their own AI resources by using our on-site trainer, which made creating something that could be shared with the community as easy as dropping images that capture the essence of your character, style, or concept into your browser. With this feature available, members of the community could now create novel fusions using blends of resources available on the site and then capture it using the trainer to make it easier for anyone in the community to reproduce their novel characters, styles, clothing and more.
Fuel the Development of Tomorrow
With the rollout of Buzz, we've taken our first step towards fostering a creative economy within Civitai. Buzz is not merely virtual currency; it's the cornerstone of an ecosystem where creativity and collaboration are valued and rewarded. Community members can use Buzz to show appreciation for others' work, commission new creations, and pay for premium services. It's our way of ensuring that every artist and developer has a stake in the future of AI art, empowering them to be part of an economy that thrives on innovation and mutual support. As Civitai continues to grow, so too will the possibilities of what we as a community can achieve with Buzz. Already, since the launch of Buzz just 3 weeks ago, we've seen a dramatic increase in the amount of new resources and images being posted.
More Than Just Features
We strive to deliver notable features every week based on feedback from the community and our vision for the platform, but it's not the technology that makes this platform—it's the people. From the writers that shared articles to inspire thousands of people to train amazing new concepts, to creators who captured the likeness of thousands of characters and even led entire categories of innovation in the space. Each piece of advice, each constructive comment has contributed to our growth. To everyone who has been a part of this journey—thank you. You've turned this passion project into a living, breathing world of endless possibilities.
A Look to the Future
As Civitai steps into another year, the possibilities are even grander than when we started. With open-source innovation happening faster than ever, we can't wait to see what lies in store for the coming year. We dream of stretching the bounds of the community to include all forms of generative AI content, creating novel tools to blur the lines between consuming and producing content, and empowering creators to take this from a hobby into a career.
As members of this cutting-edge community, you are the avant-garde, crafting the future of art and innovation. We're excited to witness the new horizons you will undoubtedly unveil.